I'll be honest, describing Skyclimbers is a little hard as it seems to take inspiration from so many other games. Additionally, the scope of the game is massive. That being said, it seems to closely resemble a merging of games like Pokemon and Valheim.
With its successful Kickstarter having just finished – of which I myself have backed/ Skyclimbers is billed as an open-world, city building, action RPG with elements of survival games and monster taming games.
Developers: Paratope
Release Date: Alpha Q2 2021 (Kickstarter backers)
Platforms: PC Steam, Consoles
Genre: City-building, Open-world, ARPG, Monster Taming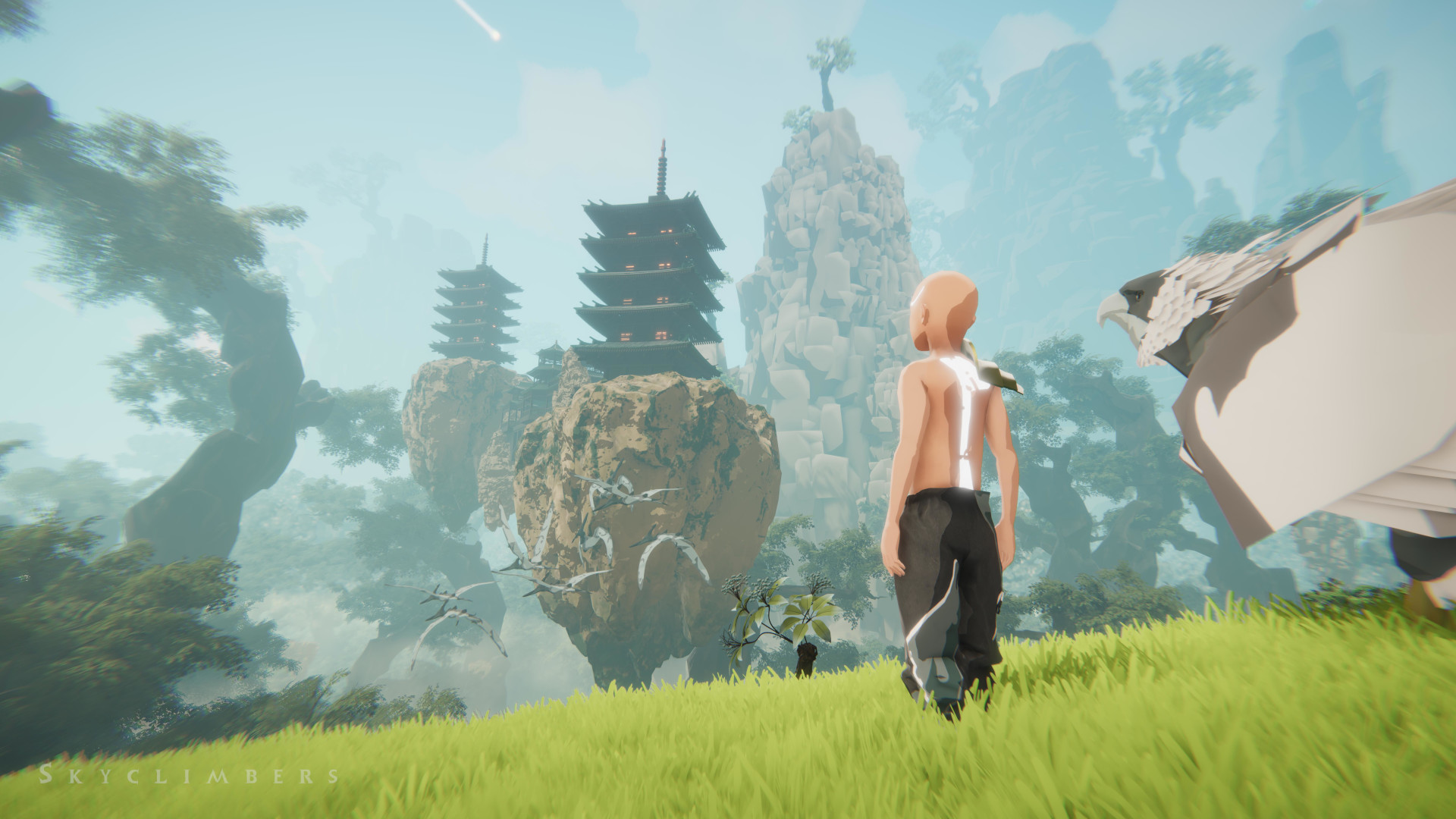 What do you do in Skyclimbers?
Ultimately Skyclimbers main goal revolves around exploration, building, and taming. But there is much more to the game than simply building nice places to live and capturing animals to train.
Choose from one of three classes and align your character to one of the nine dynasties. Each class offers its own skill trees and unique weapons and armour. Each of the dynasties has its own visual style and lore. Furthermore, they're aligned to one of the nine elements present in the world of Skyclimbers. They also bear some resemblance or take inspiration from real-life cultures such as Viking, Shaolin, and many others.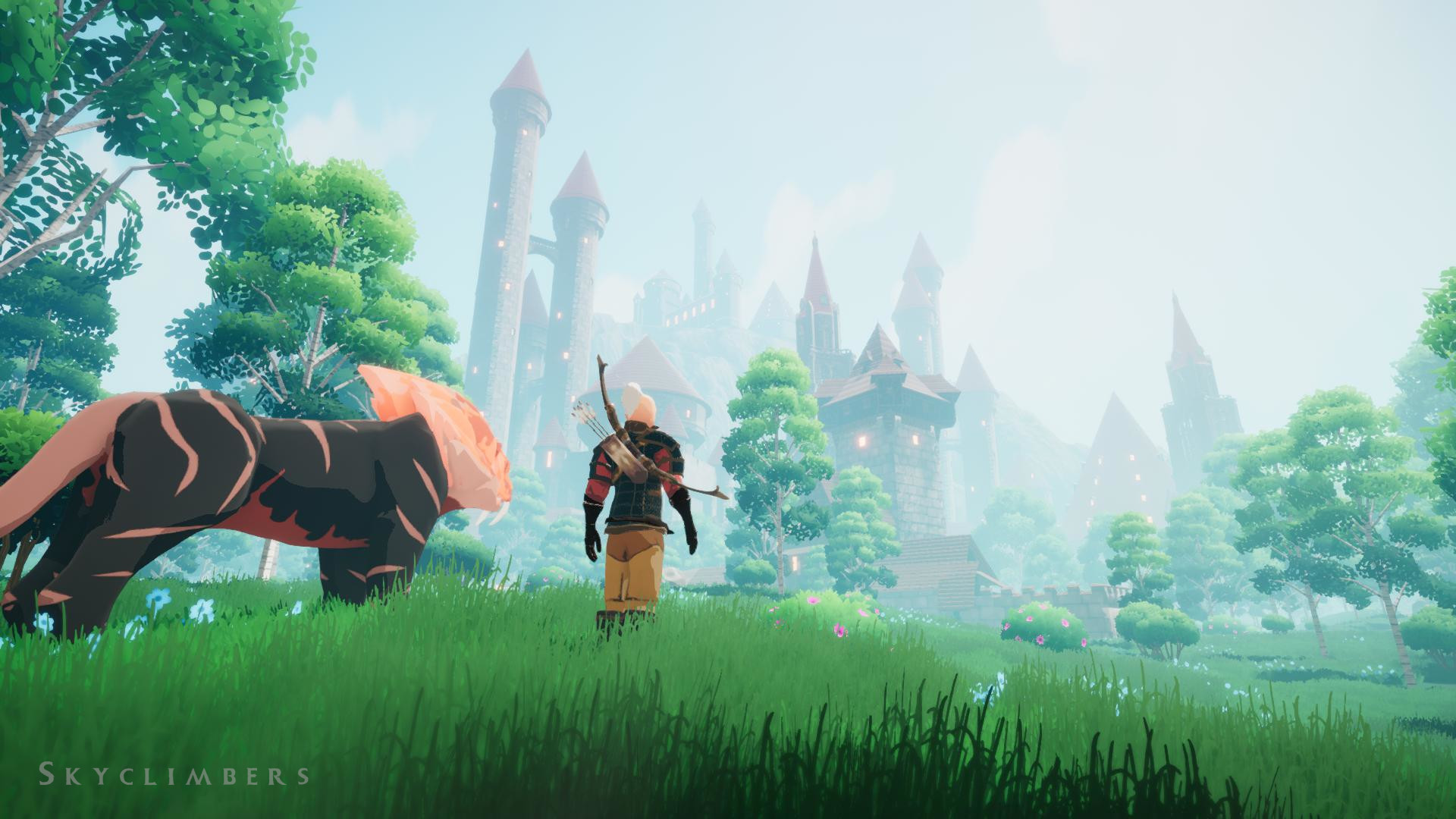 Skyclimbers features a procedurally generated world. With numerous biomes to explore from open seas, mountain tops, and dense forests to name a few. You will have an endless amount of exploration to do.
Across these biomes and worlds, you'll be able to fight enemies both solo and online with friends. You will also be able to capture and train a wide variety of beasts each with their own evolutions who can also fight alongside you in combat.
Ambitious
Ther is no doubt that there is a lot going into Skyclimbers and it certainly sounds ambitious. With such lofty ambitions can come the potential to not succeed. However, the early builds of these features such as exploration, combat, taming etc… All look very promising.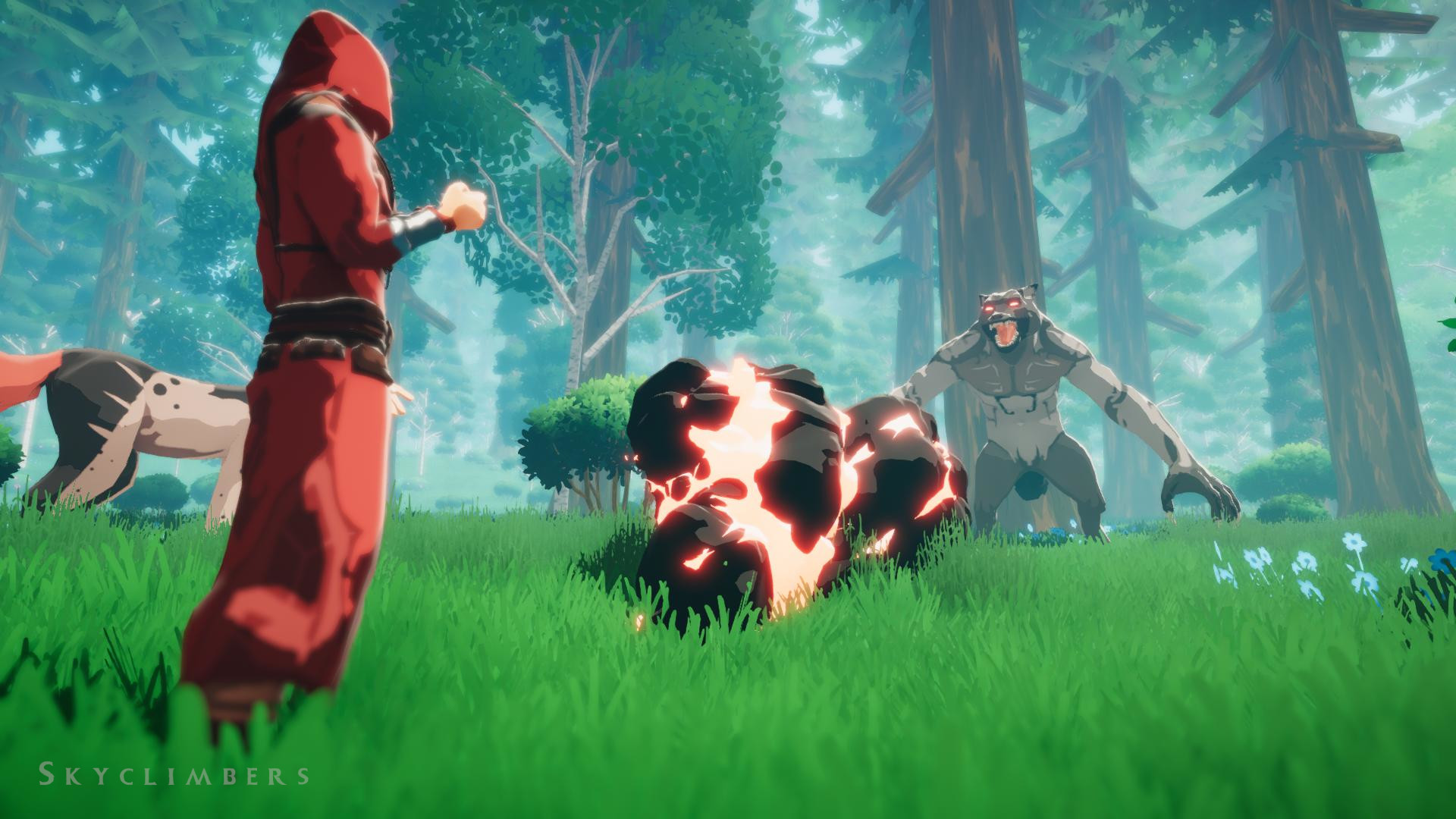 The game is slated with a release of 2021 with a PC alpha coming during Q2. If that date does get hit I'd expect it to be a rough build with many of the major features still in development.
Personally, I'm invested and excited by the prospect of the game. I've always enjoyed monster taming games and the recent release of Valheim has reignited a love of those resource gathering/building games.
Skyclimbers is certainly looking like one to watch in 2021.
-Will