The lockdown gaming fatigue has been hitting recently which has caused us to go back to a few classics for some more casual gaming fun.
Battlefield 4
It may be 7 years old, but Battlefield 4 still stands up pretty well today. Not only that but it's also still very fun to play with a pretty active player base knocking around.
Yes, that gaming fatigue has been setting in over the last week or so. Not really feeling the games that I'd normally play. I fancied something a little more casual, but still with that good FPS fun. Battlefield 4 has been the answer. Jumping back into BF4 has been a nice refreshing change over the last 7 days or so. I'm not actually sure I've really played it on PC before having been a console gamer for many years. When I finally made the switch to PC my friends weren't really playing it.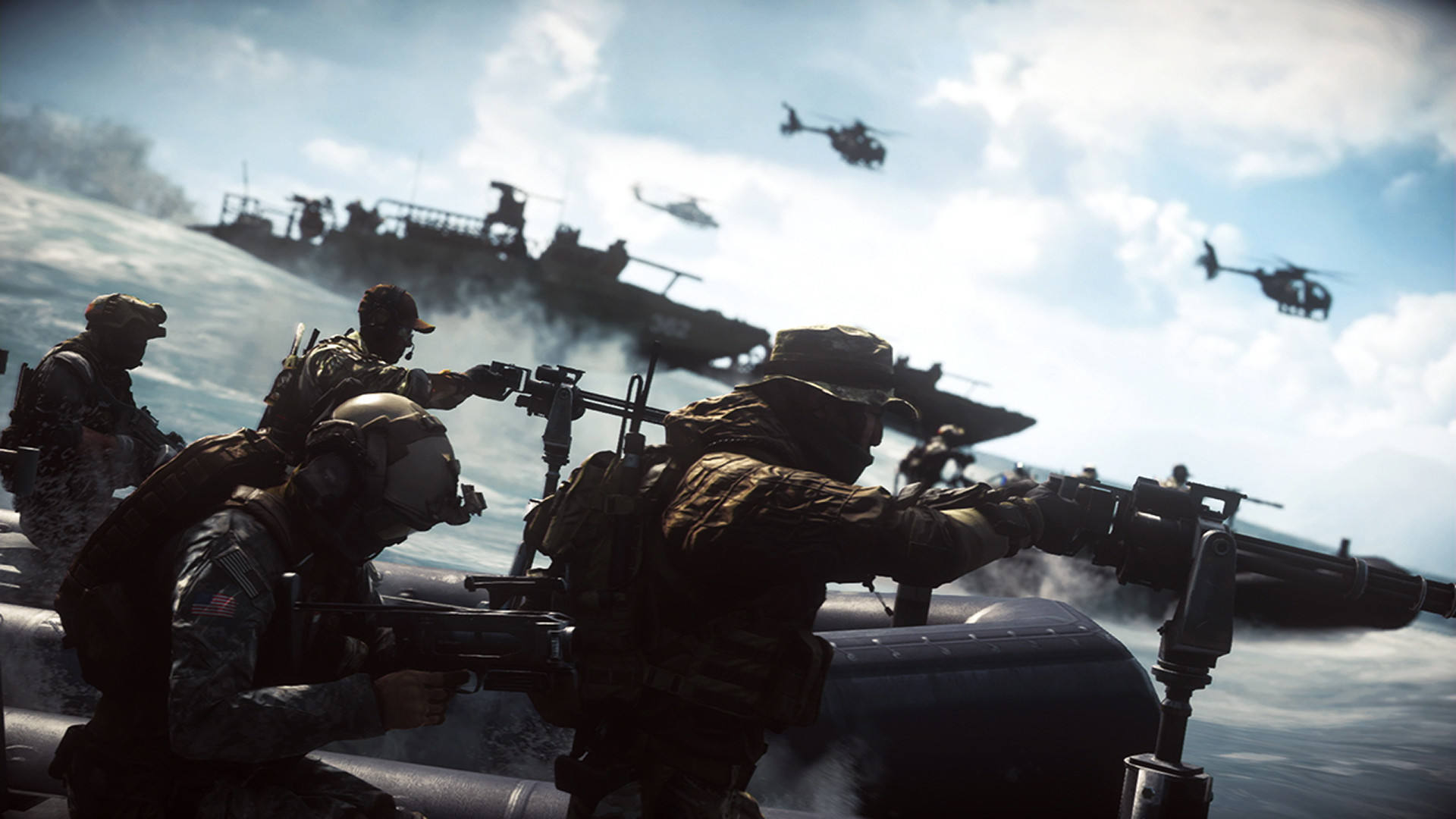 That being said, we've all been dipping in and out of it for a couple of weeks now and it's been really good fun. BF4 has always been about over the top action and those 'Battlefield' moments, thankfully they're still around in droves.
-Will
Grand Theft Auto Online
It's interesting that Will mentioned gaming fatigue as that seems to be something that's hit me as of late. I've a reasonably large backlog of games to install and play, but the desire to do so lately hasn't been there. Instead I find myself spending my spare time on either Football Manager or GTA Online. Which is what I've been up to most recently.
The Cayo Perico heist on GTA Online is an absolute game changer after you've done it once. Now A friend and I can get the heist prep missions done within an hour and then the actual heist itself in 15 minutes, sailing off into the sunset with the majority of the time at least $2.2m in our duffle bags. We do them back to back, so his heist first then mine. Then we jump servers till we find one to ourselves, continue with our nightclub missions and wait for the heat to cool down before starting the prep again.
It's resulted in megabucks. Equally I've been paying more attention to the sales that Rockstar add to GTA each week and taken advantage of those. Recent large investments in a $4m yacht that's normally $8m, and I'm flirting with the idea of purchasing a facility building for 40% off this week.
With the rinse repeat of the island heist we've worked enough money to afford a very fun city to play around in on Los Santos. Penthouses completely decked out above the casino, nightclubs levelled up to the max, $8m party yachts and of course submarines. Gone are the days of offloading $100,000 luxury cars, Now if we don't come home from Caya Perico with $2m we're disappointed.
Hopefully I'll be reinvigorated to play my backlog of games, but for now, managing Manchester United to a 3rd Premier league title in a row and making millions in Los Santos is keeping me as entertained as ever.
– Murr