In 2021 a terrorist event all but ended humnaity. A few managed to survive in undeground facilites called Endzones. Now, 150 years later those survivors have resurfaced to try and rebuild society.
Platforms: Microsoft Windows
Players: 1 Player
Genres: Strategy, City-builder, Survival
Developer: Gentlymad Studios
Price: £25.99
Endzone: A World Apart Review
Much like many other city-building games Endzone starts the same. You have a few settlers and those people must be used to start a new life creating a new civilisation. Although that is no bad thing as things feel instantly familiar and intuitive. Like you already know what you need to do – sort of. That being said, if you're not familiar with games like this or if you feel you'd rather be taught how to play, there is a nice and robust tutorial that will teach you the ins and outs.
Ultimately, your goal in Endzone: A World Apart is to rebuild some semblance of a city. You start small with a camper van as your main hub and have to build up your settlement around it. Finding water and food is important to keep your people healthy. Finding scrap metal, wood, and more is needed for constructing new buildings. But it's not all gathering and providing for your survivors.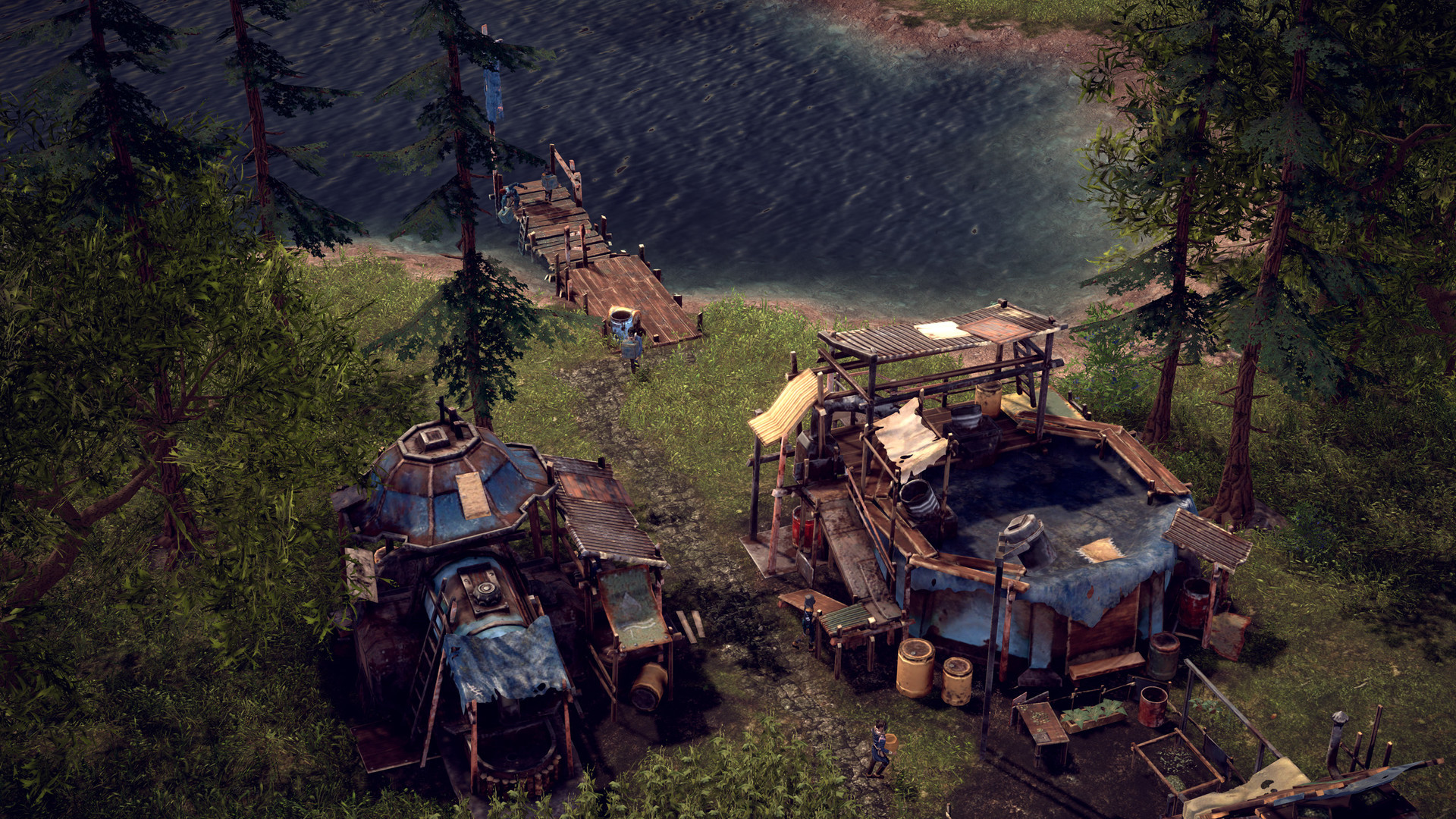 Beware the elements
Being a post-apocalyptic world, there are numerous hazards you will need to be aware of and learn to beat. Droughts will need to be prepared for. Toxic rain and radiated ground can be dangerous to your people. You will need to create protective gear for them in order to keep them healthy. Even raiders pose a threat to your community.
Placing certain buildings in the best locations will be important and you have access to special map views that will show you where the dangerous ground is. Or where drought zones can appear.
Thankfully, with over 70 buildings to create there are plenty of ways for you to protect yourself and to build a better future.
Casually Surviving
In some ways, Endzone kind of reminds me of Frostpunk. With harsh conditions to overcome and a sense of community all trying to survive. However, Endzone feels a bit more forgiving and casual for want of a better word. Even though you're living in a world ravaged by nuclear weapons it feels quite nice. Frostpunk gave me a sense of hopelessness when playing like you're constantly on the brink of losing. Endzone feels a little more hopeful and less bleak, maybe it's the more lush-looking land around that makes you feel that way.
There are two different modes you can play – after the tutorial mode. The first one is Survival Mode which is essentially an open-ended mode where you can just build and survive. In Survival Mode you can customise many of the settings for your game. The overall difficulty can be tweaked to make things as easy or difficult as you'd like. There is even a mode where you start with no trees. Sounds pretty tough… You can also customise the maps you play on by changing the size, the number of lakes, ruins, and more.
Whilst I prefer to play at an easier pace, you can easily crank it up to be a real uphill struggle for survival.
Then there is the Scenario game mode. Here you will be able to pick from a number of predetermined scenarios. These will require you to meet certain goals and complete various objectives in order to finish that scenario. These scenarios provide little bits of story here and there but overall there isn't much.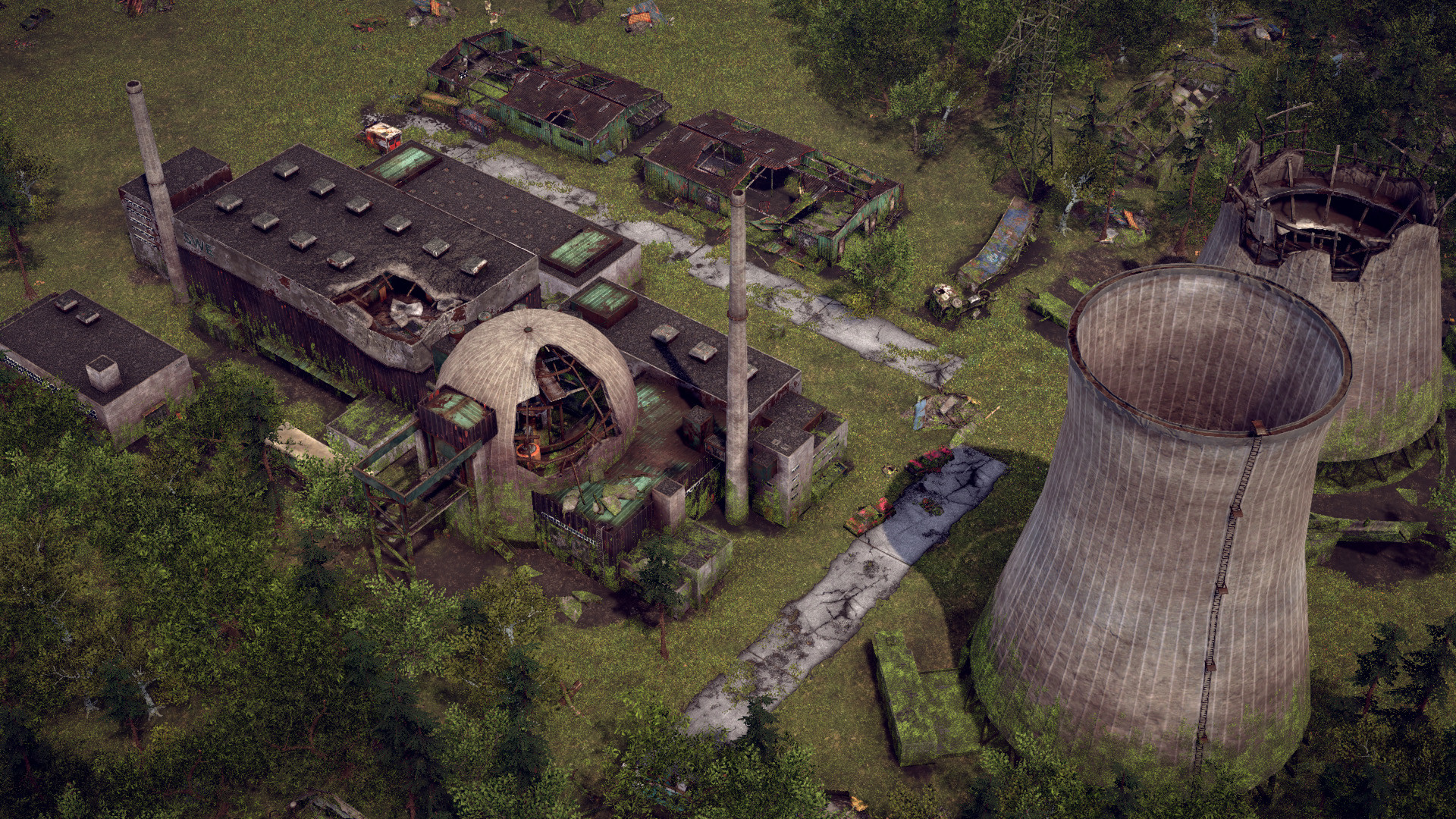 That post-apocalyptic drip
With the game being post-apocalyptic it needs to look and feel like a world that's trying to rebuild. From the very start with your ragged looking camper van to the surrounding ruins and delapidated remains of civilisations, the game does a great job of looking rundown. Each building looks rudimentary in its construction. Panels of beaten, mishapen and mismatched metal make up your homes. Old roads are overgrown, towns have crumbled away to reveal rotting interiors. It all looks really good.
You're able to create expeditions to send some of your surviors out on adventures to look for valuable resources at interesting locations. Here you will get to see the detail acorss the world.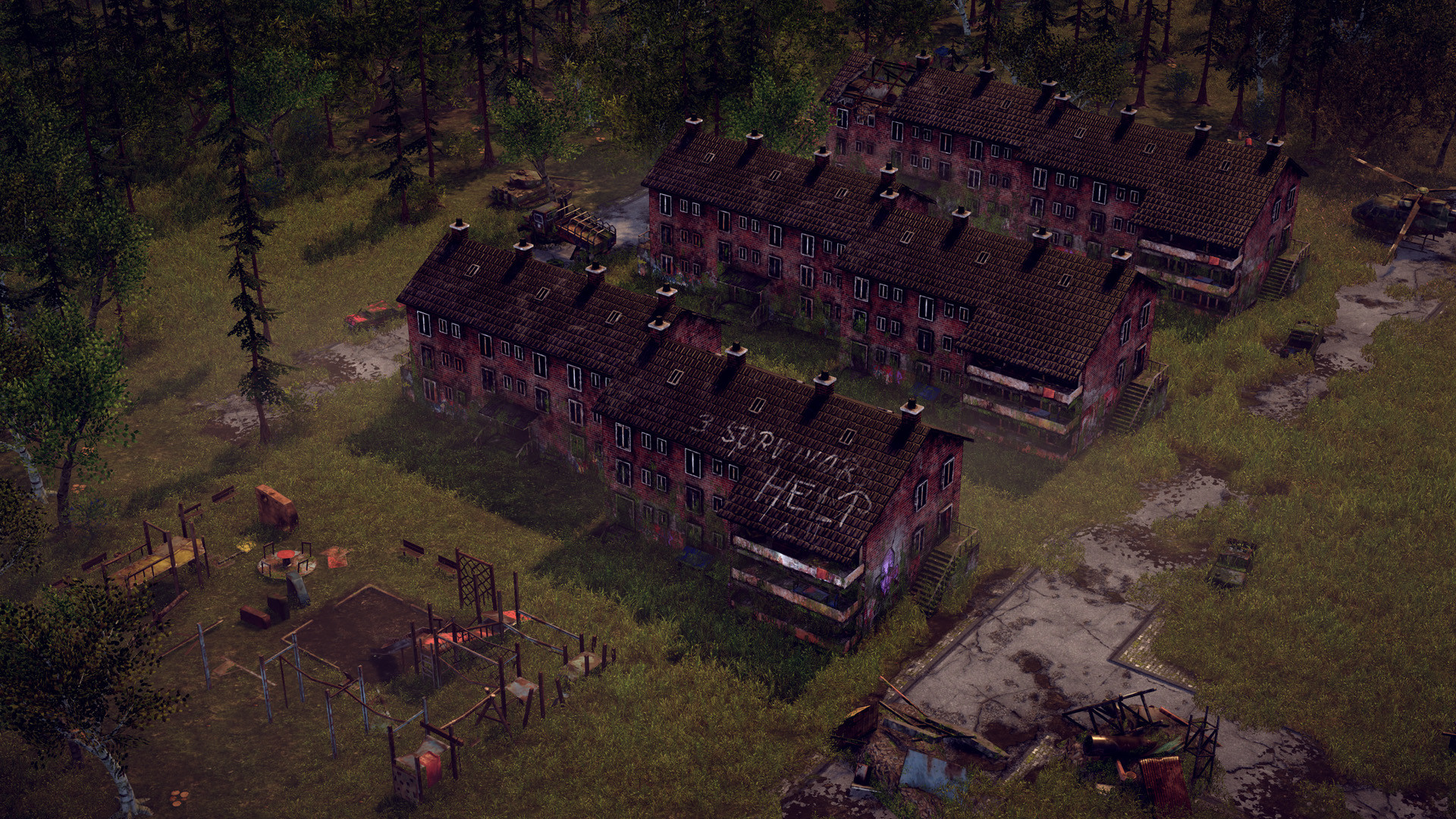 Conclusion
Endzone: A World Apart is a solid if not unremarkable game. It doesn't really do anything wrong, but also doesn't really push the boundaries very much. However, I don't really see that as a bad thing. It's nice to play a new game – especially in the strategy genre that doesn't feel hugely overwhelming. In turn, that doesn't make the game shallow or lacking in content. More so that it feels fairly accessible, and with the customisation you can do to difficulty you will easily find the right level of challenge for you.
Endzone is a good game that's had a successful early access period and now that it has hit its 1.0 release there is plenty to enjoy.
-Will