There seems to be a shift in attitudes towards the more hardcore/tactical shooters as of late. Where in the past they were a little more niche, they're now breaking more and more into the mainstream of our gaming lives. It's hard to look past one particular game for sort of paving the way for others in more recent years. Escape from Tarkov.
A new genre of shooters
Escape from Tarkov has been out for a few years now, even when I picked it up back in August 2017 it had been out in Beta state for a year or more. However, it wasn't until 2020 that the game really started to gain proper traction. Furthermore, another title by the name of Hunt: Showdown also started to creep into people's peripherals in 2018.
At that time both of these titles were occupying a place of their own. They weren't Battle Royale games, but they certainly shared some similarities to them. More importantly, however, is that they were tough games to play. Steep learning curves and punishing combat are at the centre of both games. Although Tarkov does take things a step further.
But they both offered something fresh, new, and exciting. They are for all intents and purposes a genre of their own. In Escape from Tarkov's case, particularly, people were craving this type of gameplay. A game where you don't get your handheld as you play. There's a lot to learn, it's punishing as hell, and intense. There was and still isn't anything quite like it.
Even in my gaming groups Tarkov and Hunt have become mainstays. Almost everyone I know to play games with plays Tarkov regularly. I recently broke1000 hours in-game and I know many others are in a similar position.
'Hardcore' has been around a while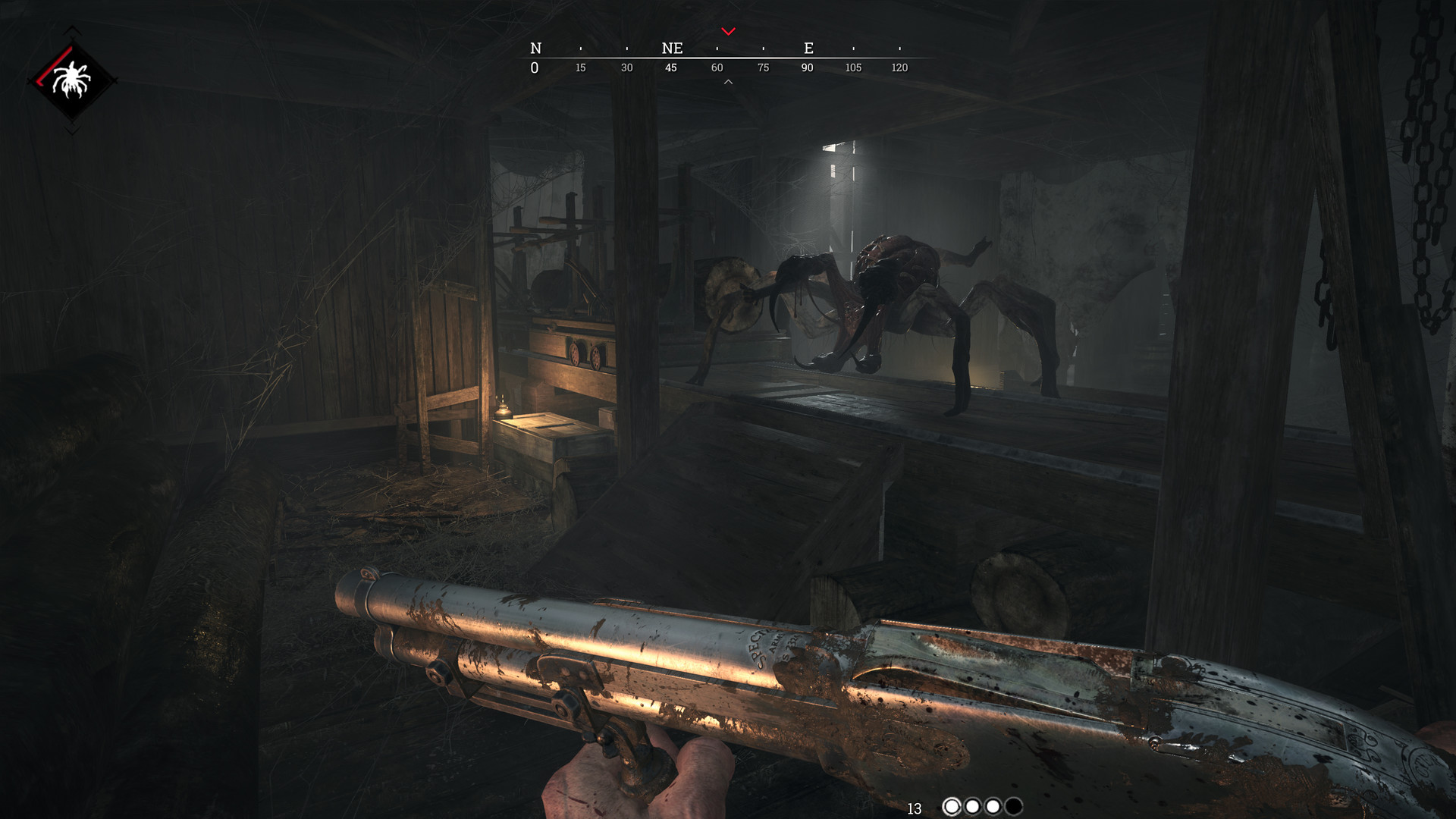 Alongside these are the mil-sim games that are either stubbornly settled in their place, or are slowly growing in popularity. Games such as Squad, Arma, Insurgency have been around for a number of years in some shape or form. Then there are others like Hell Let Loose, or co-operative-focused games like GTFO and Ready or Not. Relative newcomers to the scene, gradually building a solid, dedicated player base.
They all share a common theme. That they're more challenging than your run-of-the-mill 'AAA' FPS. They're difficult to learn and will kick the crap out of you if you don't pay attention. But they're super rewarding when you do start to get the hang of it.
I'll be honest, personally, the AAA gaming scene has become very stale for me. There is a lot of what feels like a simple copy-and-paste formula taking place across the board. Or when someone does try to do something different it's marred by baffling changes or aggressive monetization. It's hard to find a multiplayer game without some form of Battlepass in them. A seasonal structure that wants you to fork out a few quid every few months. It's a tiring prospect to keep up with sometimes. This brings me to my next point.
Accessibility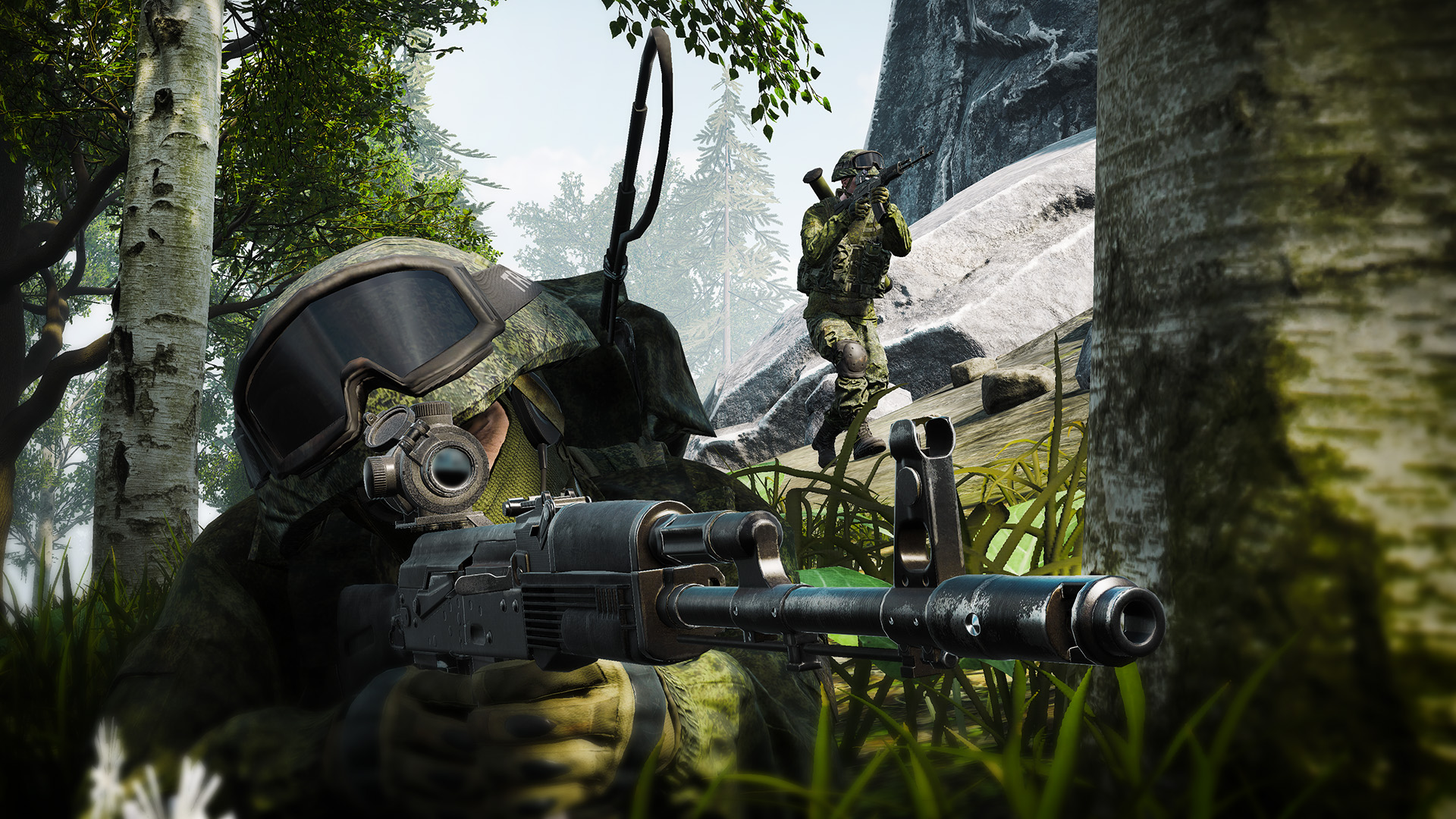 The games mentioned above certainly aren't accessible in a drop-in drop-out kind of way. You can't quickly pick them up and start winning. However, they're accessible from the point that they pretty much are all one-time purchases (excluding Arma 3) – for a relatively decent price, and don't ask you to buy a pass every three months. The fact that Squad has been out for just over 6 years with no additional DLC or Battlepass means you can jump back whenever you want without feeling like you missed anything. Furthermore, Squad supports modding which continually adds interesting modes, tweaks, and additions for free.
Yes, Squad's played base isn't huge. However, for the last year, it has been averaging between 4 and 6k with peaks of up to 11k. I'm sure many will look at that and spout that the game is dying. But remember it's 6 years old. How many other FPS games that are 6 years old have a player base like that.
Additionally, the fact that it's 6 years old with only a one-time purchase is great value for money. Knowing that I'm not going to need to buy a sequel in one or two years' time, or that there isn't a £10 Battlepass every three months is super refreshing and makes the investment feel so much more rewarding. Whilst it might not look like the biggest player base. It's always healthy enough that I can always jump in when I feel like it and it's still the same game.
It's the same case with most of them. They don't have 10's upon 10's of thousands of players. But they do have strong communities with dedicated player bases. Hell Let Loose, Hunt: Showdown, and Insurgency: Sandstorm are all regularly under 30-40k players. But they're all active enough that you're never short on games and have been that way for a number of years. They're reliable in what they offer and in some cases, they're starting to slowly grow their player bases.
Replicants
The fact that there aren't more developers trying to replicate Escape from Tarkovs formula and success is a little surprising. But we are starting to see them try. Battlefield 2042 was the latest to implement a 'Tarkov' mode with Hazard Zone. We all know how that's gone. A half-baked mode, that's been poorly implemented. It feels like way too many people wanted to have a say on what happened with the whole of Battlefield.
Call of Duty has also been rumoured to be getting a Tarkov mode as well. You just have to look at Twitch to see its popularity for it to make sense as to why bigger games are starting to have a go.
It won't be long until we see Tarkov-likes popping up more and more. I don't begrudge them trying to do it either. It makes sense to follow popular trends. I just don't think they will ever get as close to replicating the intensity of Escape from Tarkov and Hunt: Showdowns PVP fights.
-Will