What is it that makes you wishlist a game? Or get you interested in finding out more about it? Recently I've found myself adding games based purely on the first impression vibe and you know what? I think it's a good metric for me.
For developers – especially small teams, wishlisting games is something they find important and helpful. They act as a good measurement for seeing how many people are interested in their game. They act as a reminder for players when a new game releases. Furthermore, the more wishlists the higher up on the popular upcoming release tables you are, getting more eyes on their game.
Good Vibes Only?
Typically, you might work along the lines of, 'Because you like certain genres you will add games from those genres more than others'. For many, I'm sure that is the case. However, when I look at my own list – which is now over 350 games on Steam, I find that the games I add are random. From grand strategies to point & click, Hardcore FPS to life-sims. My wishlist has all sorts. Often, I find that the reason I add a game is that I saw a cool gif on Twitter or Reddit from the developers. Basically, I seem to add games based on the vibe they give off rather than what kind of game they are.
A New Age
One such game that recently really jumped out to me is Bungie's new imagining of Marathon. I remember hearing a while back that Bungie's newest project was going to be a return of Marathon. However, I didn't really pay much attention to it having never played the original and knowing it was likely still some way off. That being said, as soon as that trailer dropped, I haven't stopped thinking about it. There isn't even a lot to think about. Details are extremely scarce. But the art direction has me hooked. It's slick and stylish. The bold colours, the android-like humans being stitched together by luminous worms. It's an absolute vibe.
I like to see people trying different things whether that be gameplay, visuals, or iterating on existing genres to elevate them to new heights. Marathon's aesthetic looks to be a bold and brilliant step into something new.
Typically a lot of futuristic games go down the dystopian, retro cyber-punk style, with dark and moody settings. Only illuminated by the vibrate glow of neon lights. Brutalist architecture piercing high smoggy skylines. Whereas Marathon is flipping that with bold whites and bright colours. Much like Mirrors Edge did – which also looked awesome.
It might not be revolutionary, but it's still brave enough to step out of line from what we typically expect to see, and I love it. Show me more, please.
Choo-Choo on That Hype Train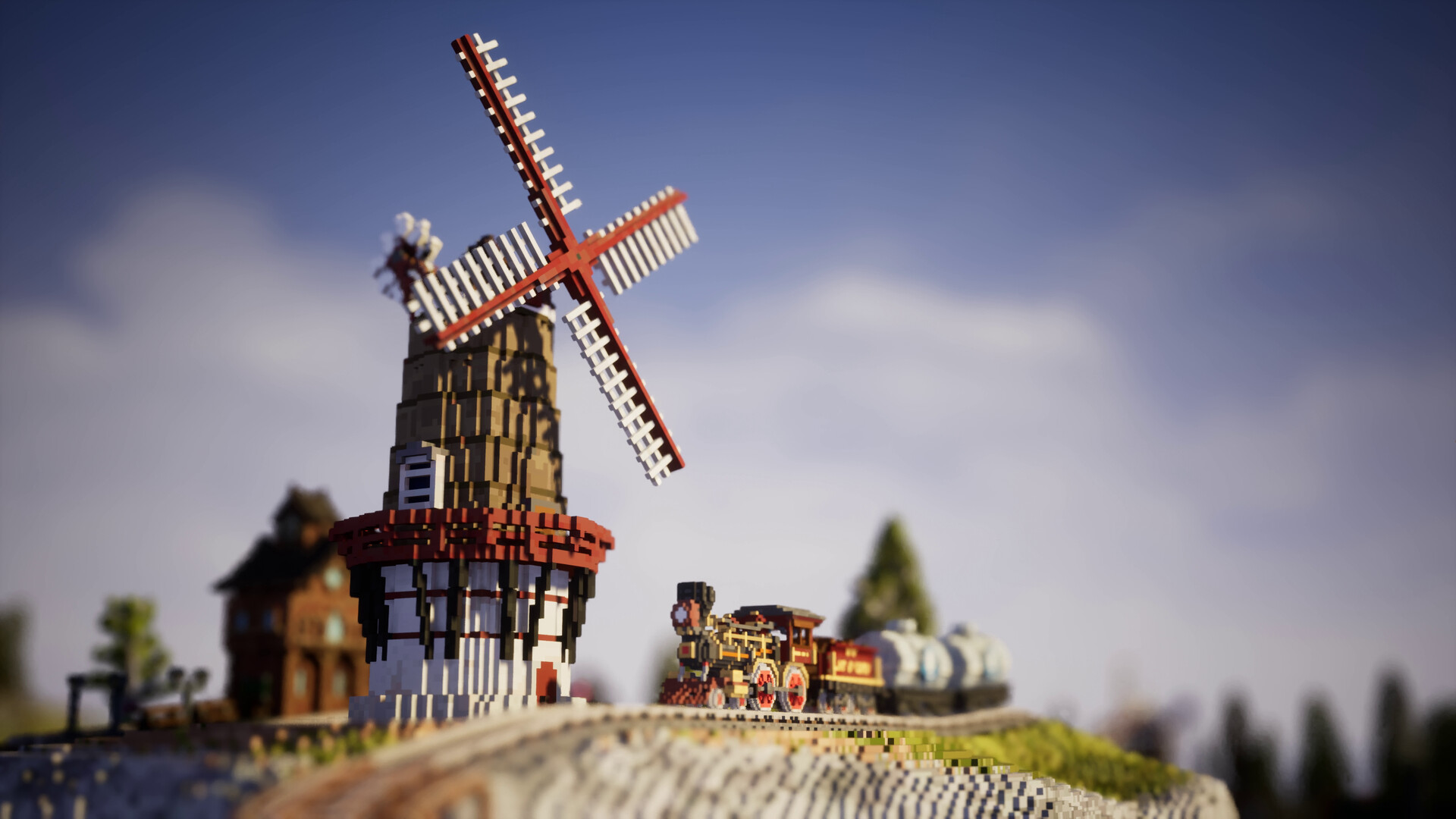 I don't think I've ever played a game that revolves around trains or building infrastructures for train lines. The closest thing is probably the city-building games I've played. Typically, they just don't interest me. But then Station to Station reared its sun-soaked head. This cosy, cute, warm sim game looks amazing.
There is just something about it that has drawn me in. It looks so relaxing and all of a sudden I can't wait to start building train tracks through these beautiful landscapes.
Look Cool Whilst Walking
When it comes to Glass Revolvers We Kill Monsters all I've really seen are some short videos of the protagonist walking around lush environments with a huge backpack stuffed full of things on their back.
I know it's a co-op adventure game, and that you go on a journey into a big pit. But that's about it. However, it all just looks so cool. Much like Outward made me feel like an adventurer. We Kill Monsters has that same vibe. You're out in the world surrounded by unknown and untold wonder with everything you need on your back. The environment looks so interesting. The character carrying their wares gives me the feeling of solitude and loneliness. But also a sense of comfort knowing your things are with you the whole time.
It looks cosmically weird and wonderful and those are things I like in an adventure. I can't wait to see more of it.
Shooting with Style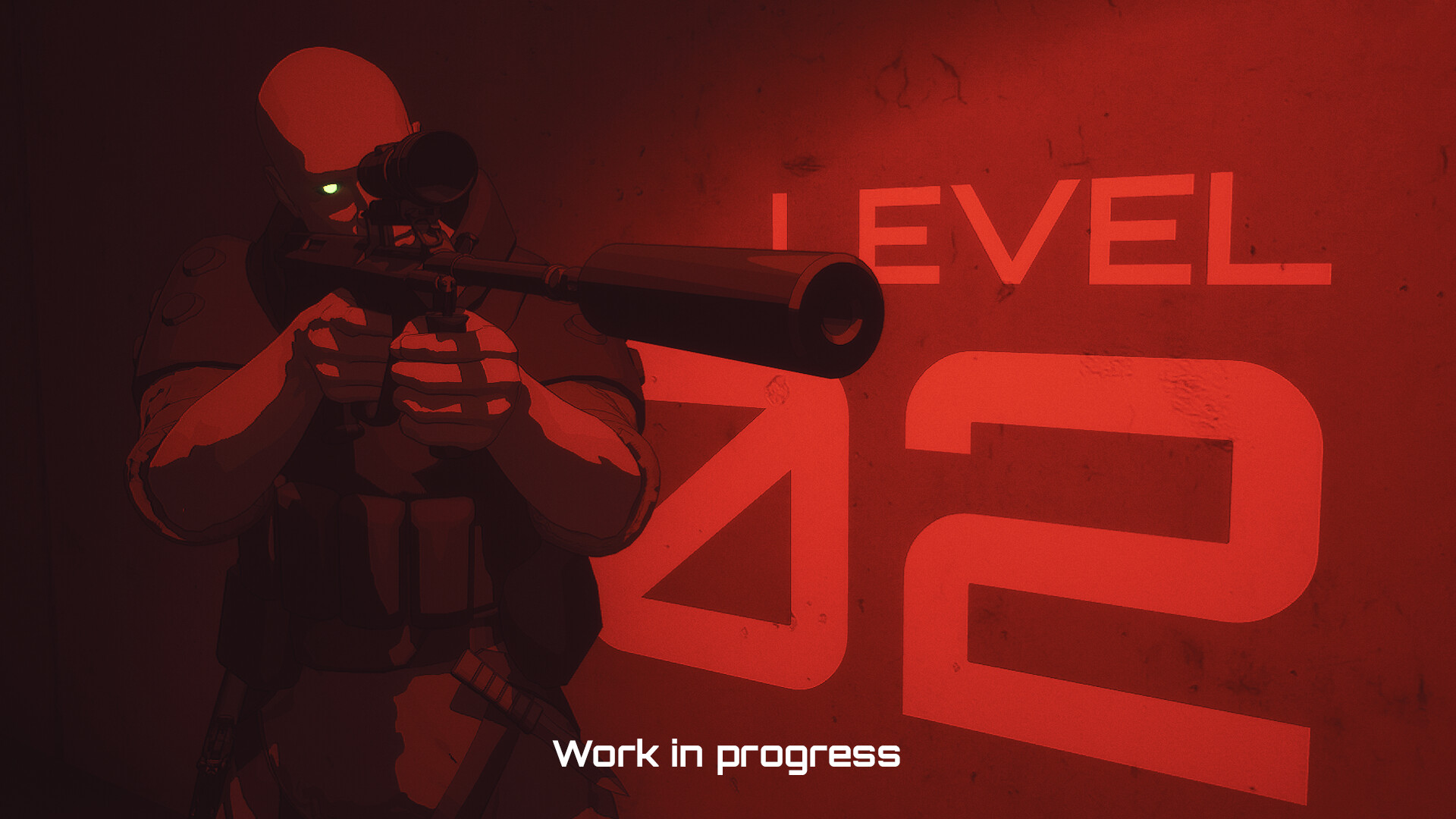 I love a challenging FPS game, and I'm always on the lookout for the next one that could be a big hit. Out of Action is a solo project that looks like it has more potential than most multi-million pound AAA games that are around at the moment.
Fast-paced brutal FPS action with a cel-shaded visual is looking 'chefs kiss'. I don't doubt that pretty much everyone in video games shares a similar passion for making them. However, sometimes with bigger projects that feeling seems diluted. When you have a small team or a solo developer I can't help but feel that passion for making something that truly fits their vision shine through.
From what I've seen of Out of Action it looks like a real passion project. There are clever mechanics, interesting weapons, depth to customisation, and load-outs, all wrapped up in fantastic gunplay.
Show Me The Vibes!
Bar Marathon which obviously has the backing of Bungie and a huge marketing budget. All these games have popped up with short videos, gifs, or similar on social platforms and that has been enough to hook my interest. I don't know if others are the same as me but it just goes to show that I'm very susceptible to a good-looking gif.
I've said vibe a lot in this post, and it probably irritates people. But I don't know how else to explain it. It's a feeling that I get from seeing a new game. Much like a song that earworms its way into your head all day. I see a snippet of a game and often that is enough for me to make a snap judgement on whether I will like it or not. Rarely does that change after playing a demo or something similar.
It makes me wonder if other people do feel the same and thus is all that marketing a little bit wasted sometimes?
-Will