Are you putting all your money aside for Christmas pressies or racking up a larger back log of games with all the new releases? We've been doing a mix of increasing the back log and actually getting round to playing some games released earlier this year.
Metro Exodus
I was in Argos recently swapping my sons first birthday present over with a replacement as pieces were missing, as I waited I browsed the Argos catalogue as you do and noticed that they did a surprisingly good deal on older games, but even some that released earlier this year I'd wanted to play. So I bit and bought Metro, Devil May Cry 5 and Nier for £15 each. (They also had Resident Evil 2 and Kingdom Hearts 3, but not in stock at the time)
So first up I'm playing Metro. I really loved the trailers for this from its initial reveal, it feels like an open world but, more limited to the objectives of the mission you are on. The first few areas were pretty dark and hard to decipher what was going on. But I persevered thinking it was the setting or environment the game starts off in.
When I moved to Volga which was outside, snowy and had day light. I was slightly erked to find out it was still a very dark game. The side task of trying to find the teddy bear from the top of a tanker through the train yard, was genuinely pitch black on my attempt (It was night time, but I couldn't see a thing). I again continued to persevere to the point I needed to get to the train yard and get a carriage for our new living quarters to be attached to the Aurora. Now, this is where I found it was simply ridiculous how dark the game was, especially when watching a video of how to tackle this area, the play through I watched while a tad dark, was so much easier to see areas.
So I've had enough, I tamper with TV Settings and then finally check the game visual settings. So, I'm going to blame my one year old for this, but the gamma settings on the game were at the lowest, the question of "The symbol on left should be barely visible" Well all 3 symbols for the test were not visible at all. I tweaked this, went back to the game and what a different atmosphere this created.
I actually enjoyed walking around Volga (in day light, much like Days Gone). The game looks stunning once I'd got the settings correct. After frustration and almost at times regret buying it, I found I was enjoying the exploration on Volga more. I'm now on the commute in the Aurora to the next area. Where hopefully the settings will result in my time with this being enjoyable. Especially as I have Death Stranding waiting for me to play at any point.
-Murr
Planet Zoo
I'm a big fan of Planet Coaster and have always enjoyed coaster building games. It's therefore no surprise that I thought Planet Zoo was also looking great. The flexibility and freedom to create what you want like Planet Coaster. Whilst having the animal management side is great fun.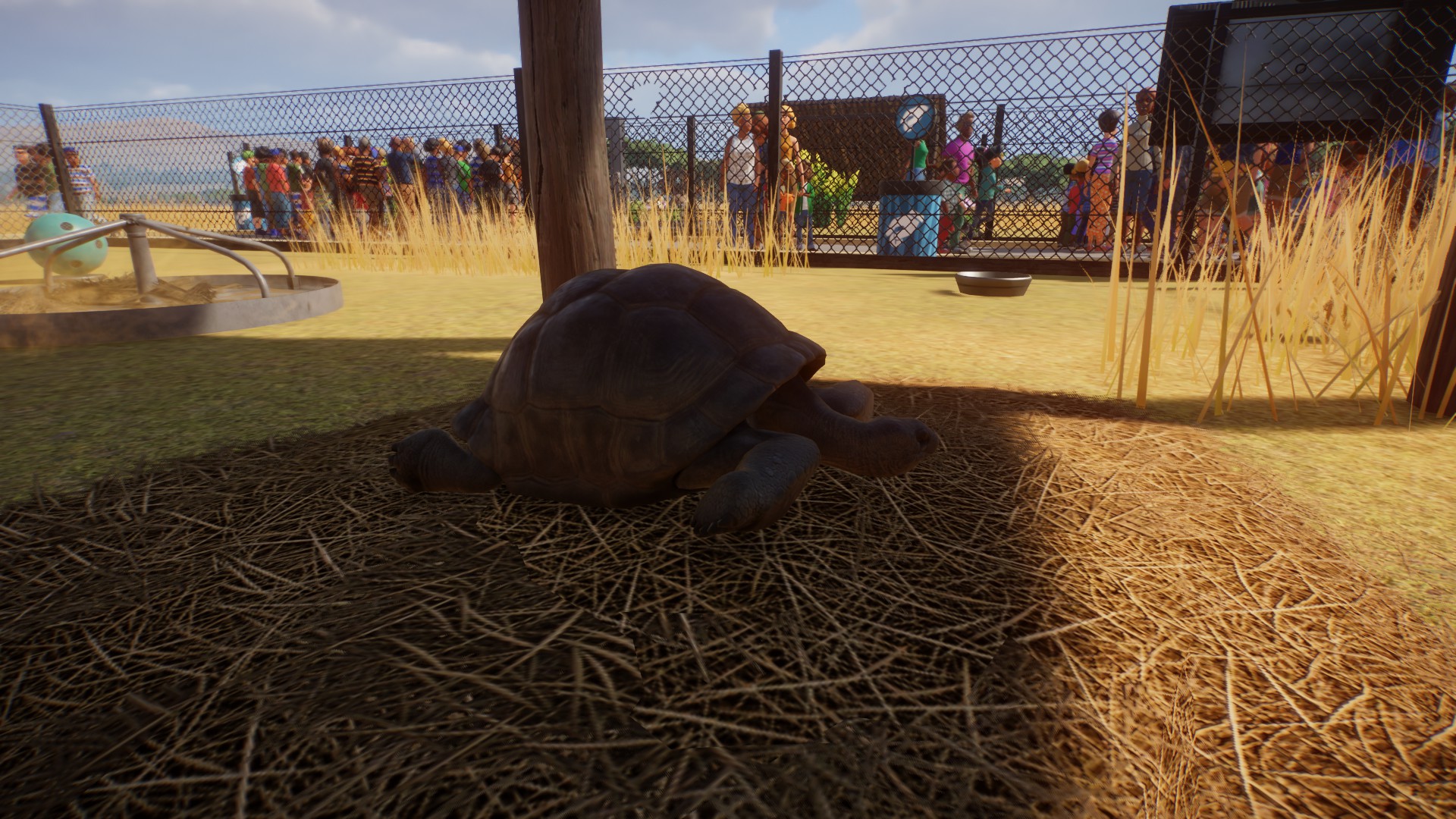 I've managed to squeeze in just over a handful of hours so far and I'm really pleased with what I've played. As you'd expect there is just as much creativity to the game as Planet Coaster. What differs though is with the animals. You can adopt animals in to your zoo and they all have their own unique needs. As a result you need to tailor each of your paddocks for each animal. Things like plant life, temperature, toys and food all need to be considered. It gives the game a lot more depth than it's theme park building predecessor.
Planet Zoo offers up a number of ways to play. Sandbox modes, career modes with multiple parks to create and manage are available. Each with their own unique look and biomes for you to get to grips with.
I've started both the career mode and the sandbox mode making my own park from scratch. I think it's pretty safe to say that I lack a certain amount of creativity. Compared to some of the partially built parks in the career mode, mine pale in comparison. There is certainly a lot to get stuck in to. As well as so much choice for how you want to play or build your park. So far Planet Zoo has been excellent.
-Will