Kingdom Come: Deliverance
I've started Kingdom Come twice now, both times I got around 10 hours into playing and then stopped for some reason. I thought it was about time I picked the game back up from where I'd last left off. Over the weekend I put in another 5-6 of play. During that time I got drunk with a Priest and caused a commotion in the village. I went on a hunt for some witches and had a psychedelic trip. Oh, and I learned to read.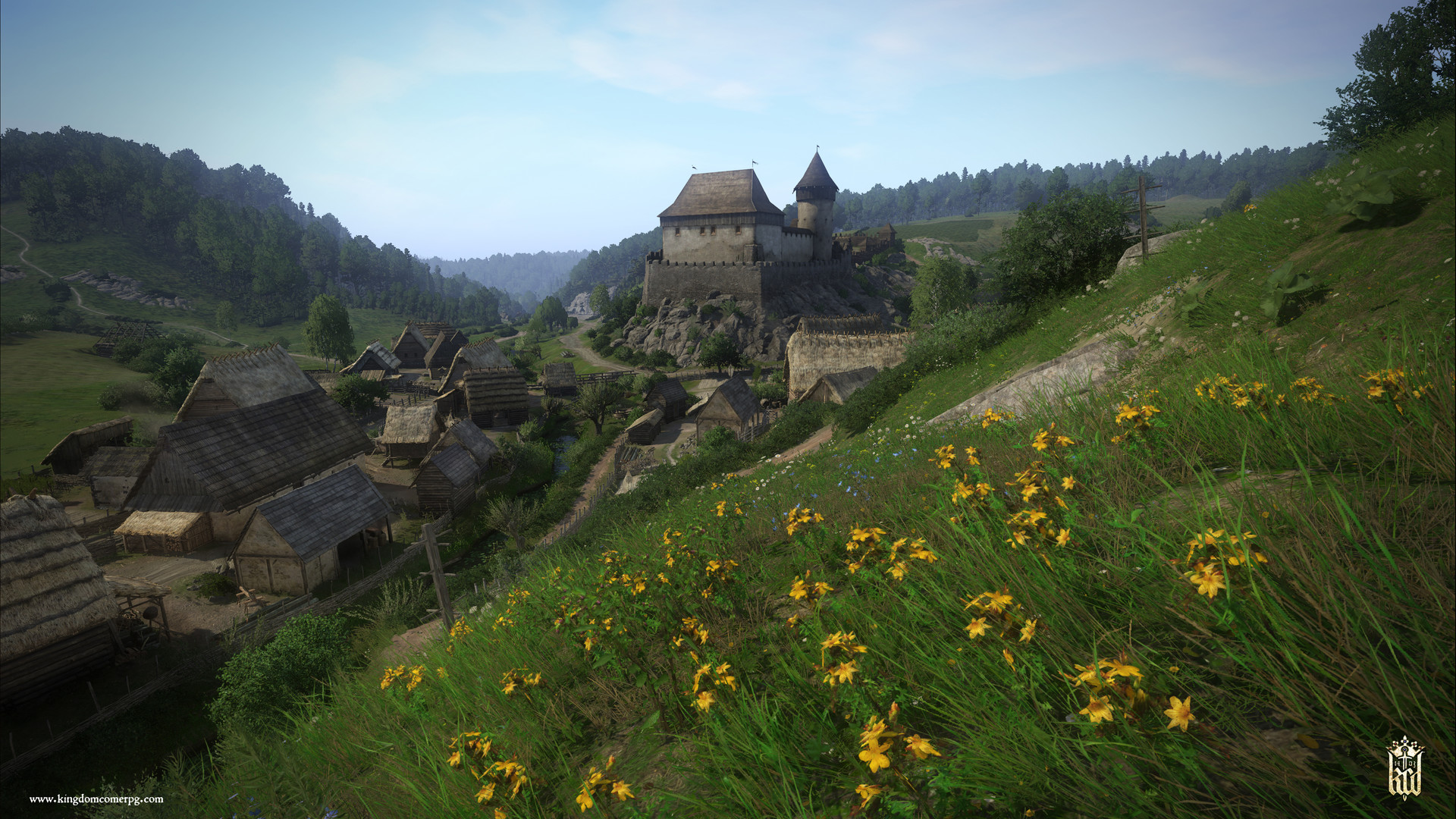 I've also installed a few mods to make my experience a little better. Firstly, I installed the infinite saves mod. Honestly, the fact that saves were limited just kind of annoyed me, and when I would die if I had to retrace my steps a lot I'd just stop playing. Allowing me to save frequently makes it much more enjoyable. I also installed the instant herb pick-up mod which might sound like a very small thing. However, having to watch a stupid cutscene-like cinematic shot every time you pick up a herb was a dumb move. They might be small changes but they do change things fairly dramatically. Plus, there are a number of other mods that can make your experience better. Some of which I may also try out.
The one thing that I still haven't really got the hang of in the game is combat. I'm not sure whether it's because I'm still low leveled, or I'm just bad or both. But I get my butt kicked a fair bit. Additionally, I have no idea how you're meant to win a fight against more than one person. Two swords swinging at you at the same time seems impossible to fight off at the moment. Alas, I shall persevere and see if I improve…
-Will
Fifa 21
Football has been in the news a lot lately, not just the back pages of the paper either. The creation and downfall of the European Superleague and the following protests, as well as Manchester United's re-emergence this season has really put me in the mood for Fifa lately. This is pretty crazy as this is the 2nd FIFA I've bought since 2012. What used to be a yearly purchase became a rarity as my interest in American sports increased from 2007 resulting in a switch of NFL & NBA yearly games as well as the great F1 games. FIFA just felt too repetitive despite the American games being equally as copy-paste each year.
Amazon had dropped FIFA21 to £17 for PS4, the beauty of this is the PS5 update for free was part of this, so I jumped on it.
I feel the need to mention that the PS5 version of this game is staggering in comparison to the PS4. Initially, I incorrectly opened the PS4 version and played the introduction game upon first booting FIFA. I didn't think too much of it, figure well it's only a yearly sports game so why would the PS5 version be mind-blowing. But once I'd realised my error and booted up the PS5 version, it was very apparent how much nicer these yearly sports franchises will look compared to their previous-gen counterparts. The fluidity, the lighting, the facial animation, it was all so much better when I finally started playing the correct version of the game.
The Manager mode was my first foray into FIFA 21 and is still where my playing time remains currently. Being a fan of Football Manager, this felt the route to go for me, the difference being I can play the games or simulate them if I wish. So as Manchester United manager (yes I took the £500m cash injection to start) I'm now 5 games into the PL season with 5 from 5 wins, Just about to encounter my first Champions League opponent.
My squad heavily resembles my Football Manager one with big money moves for Sancho & Halaand, as well as ensuring I grabbed the ever solid Dayot Upamecano from Leizbig and future star Camivanga.
Seemingly injuries happen frequently in FIFA so I'm already missing Halaand and Rashford. But hoping to lead Manchester United to some glory.
I hate to say it, but the thought of making a custom competition and replicating the doomed European Super League has certainly crossed my mind too.
– Murr