Hell Let Loose
Hell Let Loose is a game I've loved playing for quite some time now. I've talked about it here before, I've streamed it, made videos on it and it is generally my favourite WW2 FPS in recent years.
Since the launch of the game, there have been various community groups popping up who either just arrange to play games together. Or, who organise events centered around Hell Let Loose. Last week my friends and I took part in our first-ever community event and it was awesome. The group called Helly's Heroes, have run a few events already. However, this was the first one we knew about. Essentially, it was a one-life event. Where each player would only have one life. We played two games and during those games, there was a custom scenario created for us to take part in.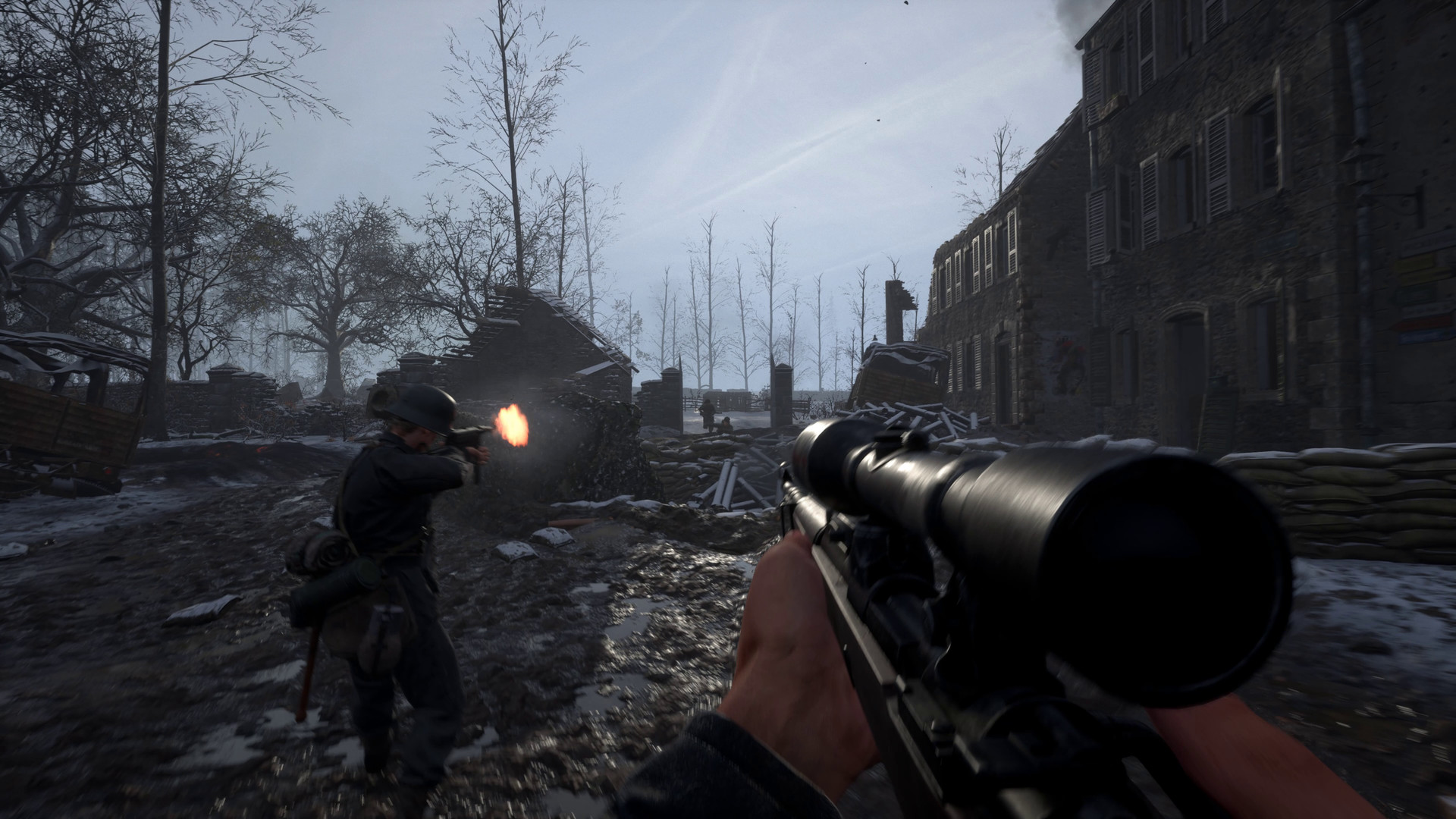 The first objective was to defend some intel held within a certain locaiton. As the defenders for this round we had time to set up our defense around the objective whilst the attacking team made there plans. The second game we played involved our team having to escort a truck to an extration point.
Despite dying quite early on in both games I still had an amazing time. The whole event was streamed on twitch with a caster-style admin view that had a free-cam so they could freely move around the map watching the action unfold.
Having just one life during the game made it a really tense affair which gave a whole new feeling to playing. I'm certainly looking forward to playing future events.
-Will
FIFA 21
Not much change from me this week. FIFA has been the only game to occupy my PS5. I have been tempted to bite on Returnal but more reading into it sadly put me off for now (that's a post for another day).
As for FIFA I started up a 2nd career mode as a player. Rather than using a current player I opted to create my own and started my career at Brentford (Showing support to Kurrpt FM). I created myself as a right playing forward. I opted to dive right in on Professional difficulty. It started a little tough as my player lacked much pace initially, but after acing a particular set of training sessions to the point I can sim them and be happy with the result each week, my player has improved at a good rate.
One infuriating aspect of the player career is the objectives set by your manager which you'll never achieve if he doesn't start you. Score 5 goals, get 2 assists and goal conversion rate of +40%. Genuinely I think pretty easy to attain in 5 games, the problem is my manager doesn't start me for the first 3 games resulting in miracles required in 2 games.
And I do find it annoying to not be picked in cup competitions in which it's glaringly obvious looking at the sequences that when I play, we win, when I'm benched we lose or draw. So with that I've seen Brentford knocked out of the Carabaro Cup (which is particularly frustrating as the one game I did start in that competition was my first hattrick of my career, against Liverpool no less) and the FA Cup.
Currently 6 points clear atop the championship with 30 games gone. Leading the scoring sheets and seeing my value increase. Now worth £11m which is a quick bump considering my value was a lowly £2something million at the start of the season. Anticipating getting back on the pitch and hopefully picking up my first career silverware with Brentford of a Championship winners medal.
– Murr