E3 week is upon us, is what I should be writing in anticipation of a great week of video-game reveals and news, but thank you very much Coronavirus for ruining that. Equally other events in the world have caused the scheduled virtual conferences from Sony and EA respectively to postpone and rearrange their shows. 2020 is pretty much shaping up as a rival to Tiger King in terms of how bizarre it is.
Gran Turismo Sport
A game that I picked up and played lots of in 2018 has reappeared in my most played games this week. The 'Days of PlayStation' sale prompted some of my friends to pick up PSN for cheap as well as GTSport. So I reinstalled so we could get some fun multiplayer lobbies going. Equally, as I've seen them progressing through the driving school and setting times to earn gold passes, I've been then challenging their times to take the top spot where I can on the school lessons. It's been a fun competitive week between us.
Equally the evening driving sessions with us all have been a blast. There are some truly unbeatable cars in that game. Frustratingly enough 2 of them are owned by one of my friends. When we try to pick matching power vehicles, if his Merc or BMW take to the circuit 2nd or 3rd place is as good as guaranteed. 1st is untouchable.
We've had some great laughs though on the evenings, following driving etiquette for the most part, although I did lose my cool in one of our final races last night and give a little love tap to the BMW as its ass is huge and I could not get around it on track. Shamefully the tap came on the final corner of the last lap, so that sealed the win for me. We've also thoroughly enjoyed the go-karts which are all the same spec, thus result in some incredibly dramatic races from start to end.
Looking forward to our 4th player who picked the game up to get on with the driving school to unlock some cars and equally join us in some multiplayer mayhem.
Animal Crossing: New Horizons
As mentioned last week, a new season is upon us with a plethora of new fish & bugs to catch as well as the month long wedding season event.
The wedding season event started off so enthusiastically, ensuring I captured great photos of the happy couple each day. However, once the novelty wore off, I just scattered enough furniture into the wedding shoot to ensure the couple are happy with the pic and give me my reward of maximum heart pieces to get new furniture. Much like the museum day event, this is now a daily chore that I won't be sad to see the back of.
As for the new critters, I caught the last new fish of June I needed on Saturday night, the saddled bichir. Caught enough whalesharks & great whites to send to CJ for models too. Hammerhead and Saw sharks I've got one of, but they are seemingly elusive. Now it's time to restock bait supplies for July (and possibly to ensure I catch 3 hammerhead and saw shark to also get models made).
I've also entered the world of hybrid flower breeding. I wish I hadn't each day getting excited to see the new flower had started growing, only to find out the next day its a variant I already had. The elusive blue rose will happen eventually. Getting a good range of hybrids from the other flower species though.
Well, now to wait for Redd to arrive to try finish the artwing of the museum and Gulliver to get some more items from his travels.
– Murr
Command and Conquer Remastered
Last week saw the release of Command & Conquer Remastered. Which includes both the original C&C plus Red Alert. Over the weekend I spent some time getting stuck into both campaigns.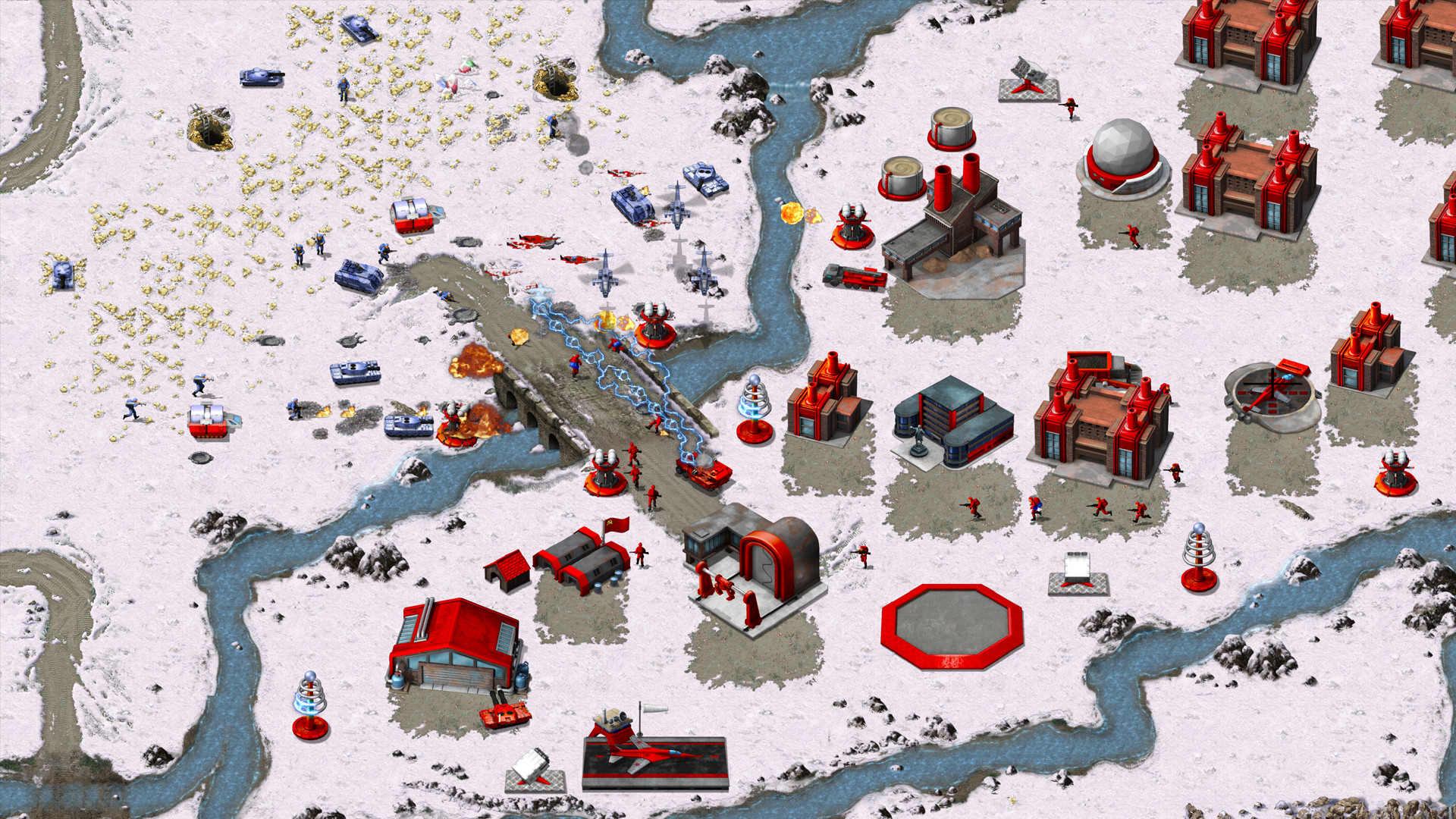 I'm not normally one for remasters or remakes mainly because I like experiencing new games and want to try new things. That being said, C&C is a game I fondly remember from my early years of gaming. Going to my dads and playing Red Alert on PlayStation is stuck firmly in my mind. I mainly used to play skirmish and create huge armies of mammoth tanks to see how much destruction I could cause. I loved it.
That's why I picked up this remaster. As soon as I started on the Red Alert campaign and that iconic music kicked in I was right back there playing.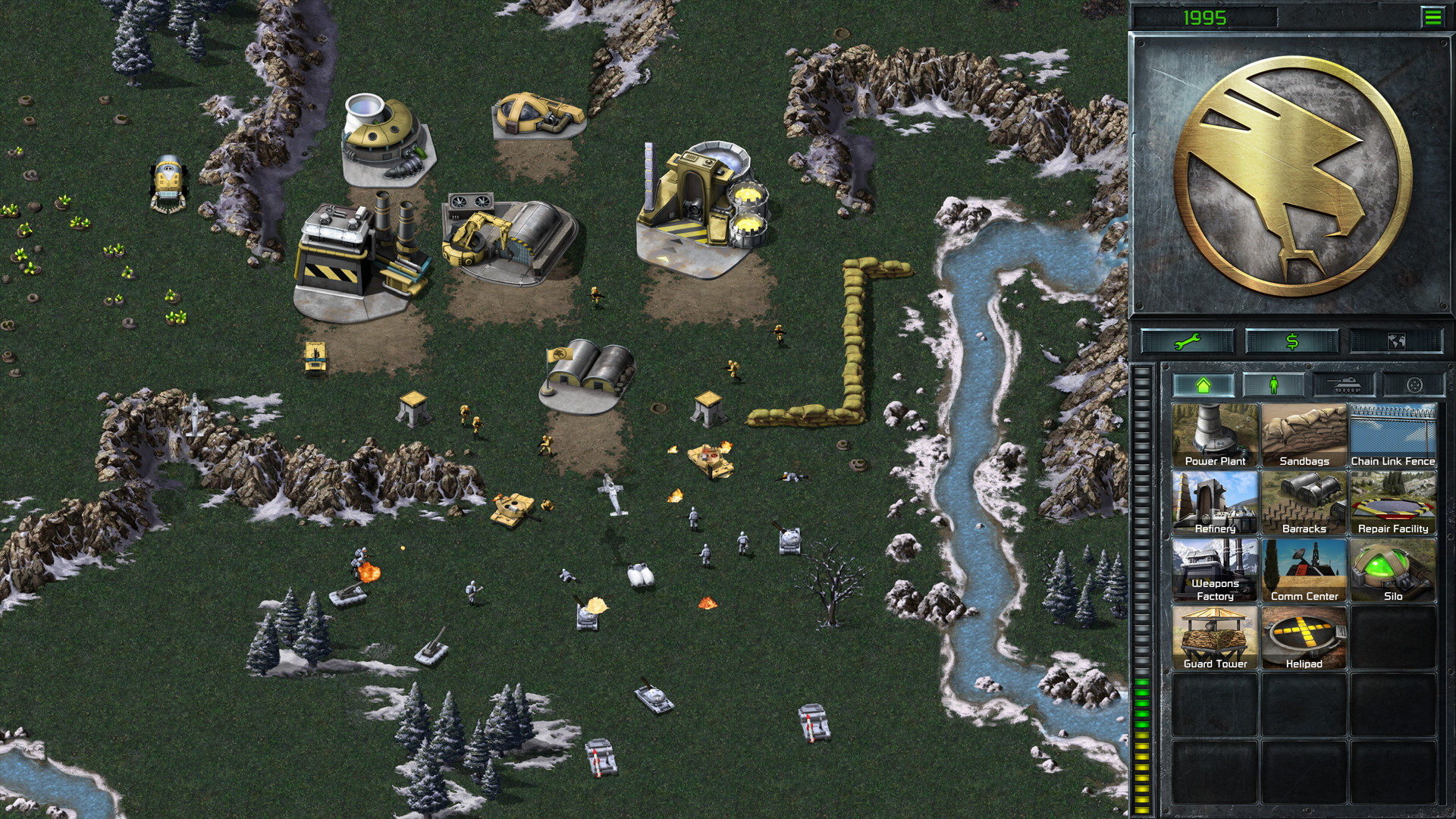 After a few hours with the game I can safely say that this is a great remaster, especially for the price. That being said, there is one issue I've noticed and that's with AI pathing. It's atrocious. Units have a mind of their own and not in a good way. That issue aside, everything else is great. The visual overhaul looks excellent and you can quickly switch between old and new with the smash of spacebar.
To me, C&C is an iconic series, everything about it brings back great memories. The soundtrack, the tesla coil charging up, the laughable accents. It's all excellent. Playing it again quickly brings a smile to my face. I'm very happy I picked to up.
Not E3
Yes, this should have been the week of E3. Alas it's not meant to be. However, it's not all doom and gloom. There are still going to be a number of shows and reveals where we will get to hear about new game announcements.
The Guerrilla Collective event is this weekend. As is the PC Gaming Show. Additionally, the next chapter in Destiny's franchise is being revealed tomorrow.
You can check out a full schedule of all the other events starting this week from Eurogamer here.
-Will