Whilst the 'souls-like genre has always been one that's interested me. I've never actually managed to find a game that I could get on with. Dark Souls and Sekiro: Shadows Die Twice are the main two that I tried to get to grips with. With the latter holding my attention and interest slightly more than Dark Souls did. Having said that, I still wasn't able to get stuck into it. It comes down to two things, patience and ability. I've just never been very good at games that require good timing coupled with stamina-based combat. Furthermore, the constant getting my arse kicked made me lose patience and give up.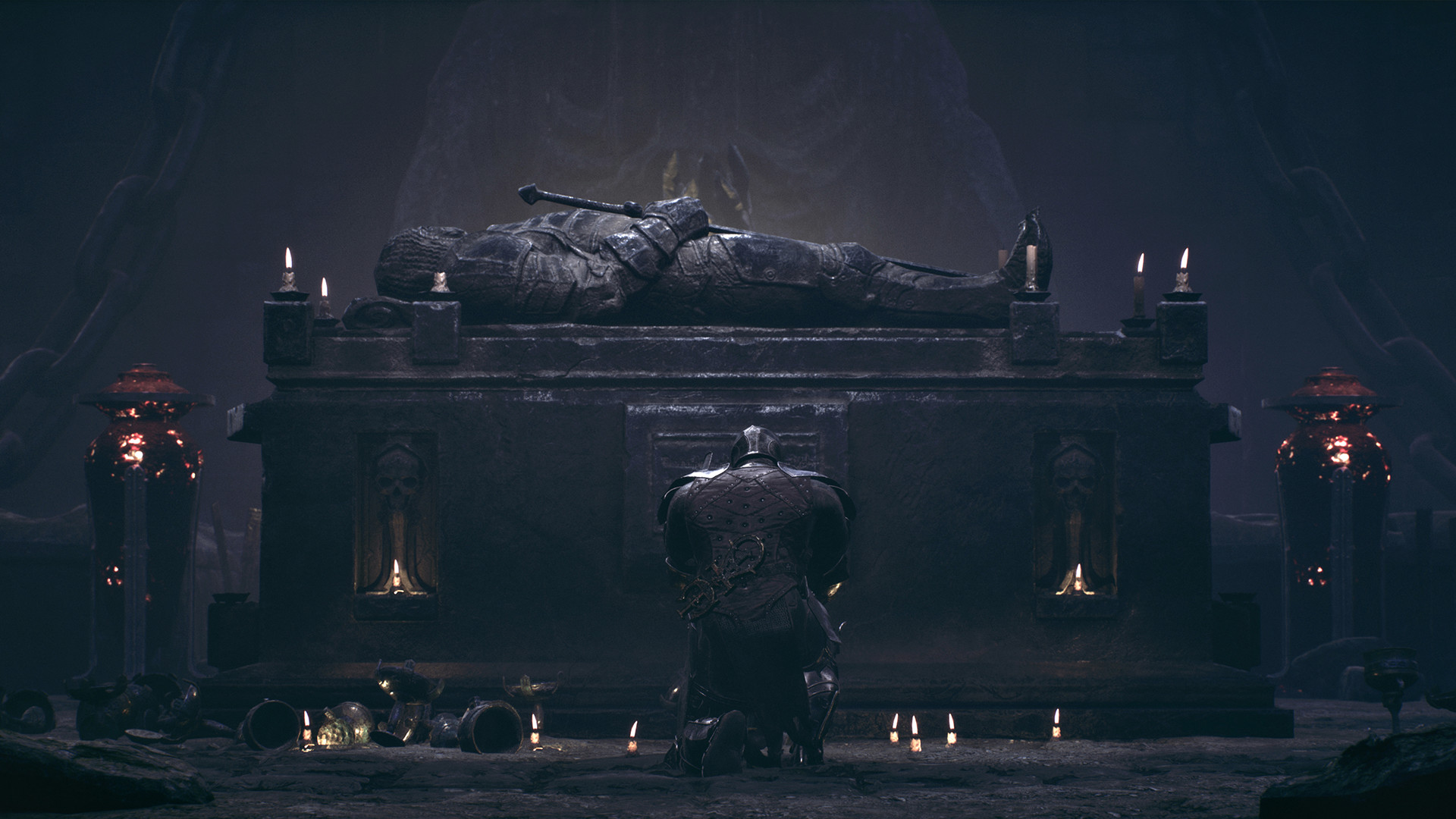 Platforms: PC (Epic Store exclusive for 1 year), PS4, Xbox One
Players: 1 Player
Genres: Souls-Like, RPG, Dark Fantasy
Developer: Cold Symmetry
Price: £24.99
This product was received for free
Then along came Mortal Shell. Again my interest was piqued, although I knew I'd likely not get along with it. That being said, I still wanted to try the beta to see whether things would be different. They weren't. I soon found all the familiar issues that I'd previously felt when playing souls-like games. Before anyone jumps down my throat, I know this is 100% on me and not the game.
Fast forward a few weeks and the release of Mortal Shell is here and you know what, it's still got me interested. I've therefore decided to jump in headfirst and give it another try. Partly because I actually think it looks really good. But more so because I'd actually like to enjoy games within this genre a little more.
Here we are, starting another adventure in the dank world of Fallgrim and I want to bring you along with me. Maybe you're like me and would like to enjoy games like this but are put off. Or maybe you're a souls-like veteran and want to see how a noob handles the game. Whatever the case, I wanted to share my experiences of trying to finally crack this genre.
Baby Steps
After getting past the opening tutorial of sorts it was time to get serious and take on my first few enemies. But before that, I embodied my first shell.
In Mortal Shell you will find defeated adventures around the world – the first one being someone who resembles a Knight. You literally get in them and become them. There are 4 in total across the game to hunt down and use. With each 'shell' providing a different style of play.
The first few you'll come across are your basic grunts, easy to dispatch, although if you get outnumbered and don't pay attention they can still get the better of you. I'm fine taking on the grunts and even the slightly larger and tougher type that are also fairly numerous. I knew these wouldn't pose much of a threat to me as long as I pay attention.
The combat is based on performing light and heavy attacks and chaining them together for small combos. However, you also have a pretty cool ability that allows you to harden your whole body. When in this hardened state you won't take damage and if you get hit, will stagger the enemy creating an opening for an attack. It's pretty neat and becomes very useful. There is also a riposte that allows you to parry incoming attacks. If you build enough resolve – from killing enemies, you can basically do a counter-attack that can heal you. Above your health bar are a collection of Resolve bars, once one is filled you can performing the counter that heals consuming that bar. Again, it's another neat feature that helps you quite a lot.
Death
There I was making steady progress, I'd reached Fallgrim tower – a safe haven with a trader and Sester Genessa who you can buy shell abilities from. I'd achieved something. I was feeling pretty good.
I explored the rest of the tower and found that there were graves for the other shells and interacting with them vaguely revealed their locations. There are also 'graves' for some other weapons too. I say graves because I don't know what else call them… Again, interacting with them shows another vague vision of where they are. Honestly, it could've shown me anything because I had no idea what I was seeing – which being about 30 minutes in makes sense.
Anyway, about that good feeling and achieving something. Back to that! I stocked up on a few items and set out again. I tackled a few more mobs before stumbling upon a camp up a slight hill. One archer type and one of those big guys. Easy enough. I ran in with too much confidence not noticing the 3 or 4 others sat around the camp. I was quickly defeated and sent back to Sester Genessa – this is where you respawn.
Not to be deterred too much, although my ego was slightly bruised I quickly set out again. That's when I noticed it. A cave. "Hmm, I wonder what's down there." I thought to myself. As I approached I heard a low rumbling growl. The kind of sound you, as a combat deficient man, never want to hear. Like a fool, I wandered into the cave.
Grisha
Through a short section of the tunnel, I could see a mass of muscle and fur slowly bobbing as it took it's deep rumbling breaths. Its growl sent shivers down my spine. This would be my first real test. As I approached, the creature stood and faced me, its blade-like arms poised ready to strike.
I died, very quickly.
I'm pretty sure that Grisha isn't even a proper boss. That being said, it feels like a boss to me. I've since made a few attempts at beating it all ending the same way. However, I did manage to get it to around half health once. Which, whilst not an actual win, I'm still counting as a win.
Perseverance
It's at these times where my will begins to fade. The desire to delve deeper in to this mysterious world dissipates. But I'm stronger this time, I'm ready to take on the challenge again and I will defeat Grisha.
-Will