A dark prophecy is approaching, and a terrible curse is ravaging the realm. The only one who can stop it (or embrace it) is an unlikely hero. Volepain the Shoebill is a small-time thief and the fate of the world is at his mercy.
Foretales is a unique card adventure game where you shape your story through missions and interactions with a varied cast of wonderfully vibrant and villainous characters.
Platforms: PC Steam
Players: 1
Genres: Card Game, Adventure, Board Game
Developer: Alkemi
Price: £15.49
This product was received for free
Foretales Review
Inspired by board games such as T.I.M.E Stories & The 7th Continent, Foretales is an adventure card game where your actions and choices will influence the story around you and its outcome. Through decksploration gameplay, you will face encounters where you'll charm, steal, intimidate and fight your way to your goals.
A curse is ravaging the world around you and after a little light thievery, you come into an object that bestows a vision of a terrible fate for you and those around you. These visions become your missions and you can tackle them in whatever order you want.
Time to tackle your fate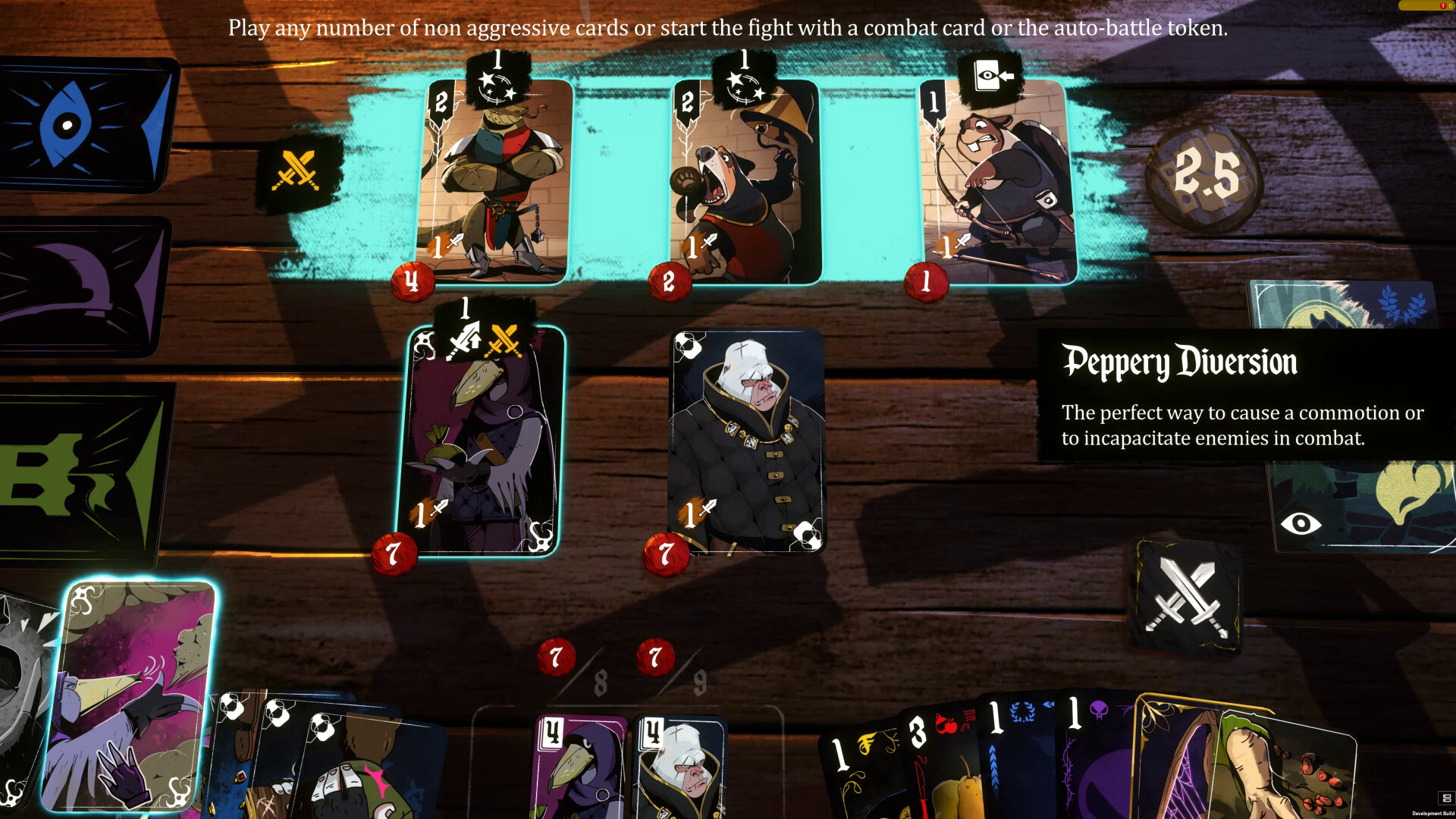 After experiencing this vision, missions will become available to you. These missions will have a timer for completion. Should you fail to complete them within the requisite time, the option to take on the mission will pass and more than likely lead to a pretty bad outcome for you.
There will be occasions where you're forced to make a choice. Where you won't be able to complete all the missions within the times given. The outcomes of missing these will impact the story and shape your ending. Which, opens up the potential for multiple play-throughs to experience the various quests you missed the first time around.
During your missions whilst you will have one overall main goal. There will be the opportunity to complete side objectives that pop up as you progress through the mini-stories. These side quests can lead to some bonus items that might help you later on. Additionally, you could unlock new cards for you to play with.
Play your cards right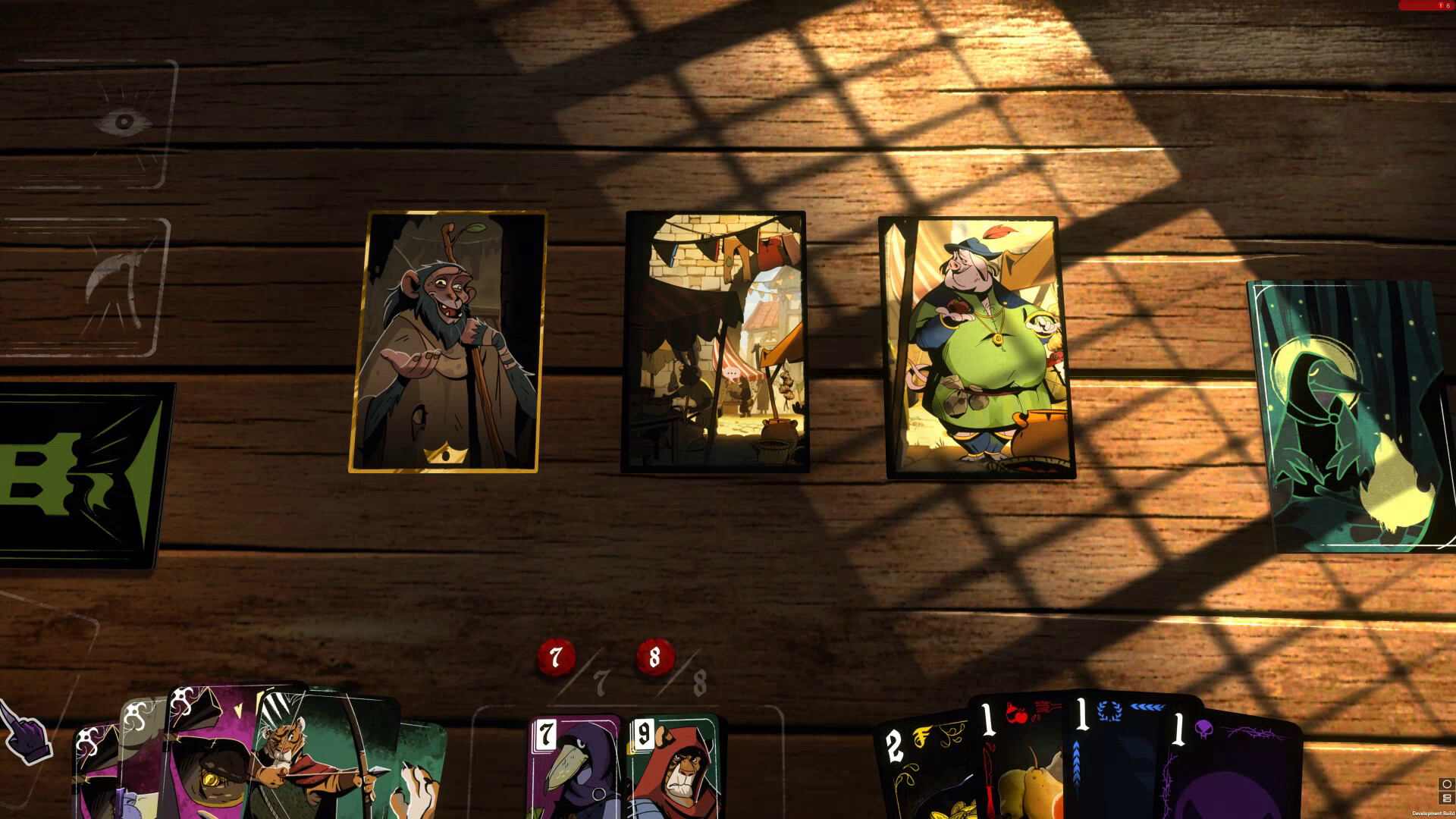 At the heard of Foretales are the decks of cards. Each character you have in your party has its own deck of cards- you can have a maximum of three in your party. Each mission will have a set of cards for you to explore. How you interact with those mission cards through the use of your party cards will determine where you move and the outcomes associated with those cards.
For example, Volpain has an eavesdrop card that, when used in certain locations may reveal useful information which in turn opens up a new avenue to explore. Or you may be able to bribe someone for information.
You also have access to gold, food, and fame points. All of which can be used to your advantage. Some characters you meet may help you if you 'spend' enough fame points on them. Others you may be able to recruit if you hand over some food. There are a multitude of ways to progress cards and story points. This variety keeps encounters feeling fresh and fun. Additionally, as you progress through missions you'll gain new members in your party which will open up a whole new bunch of cards and play styles.
Violence isn't always the answer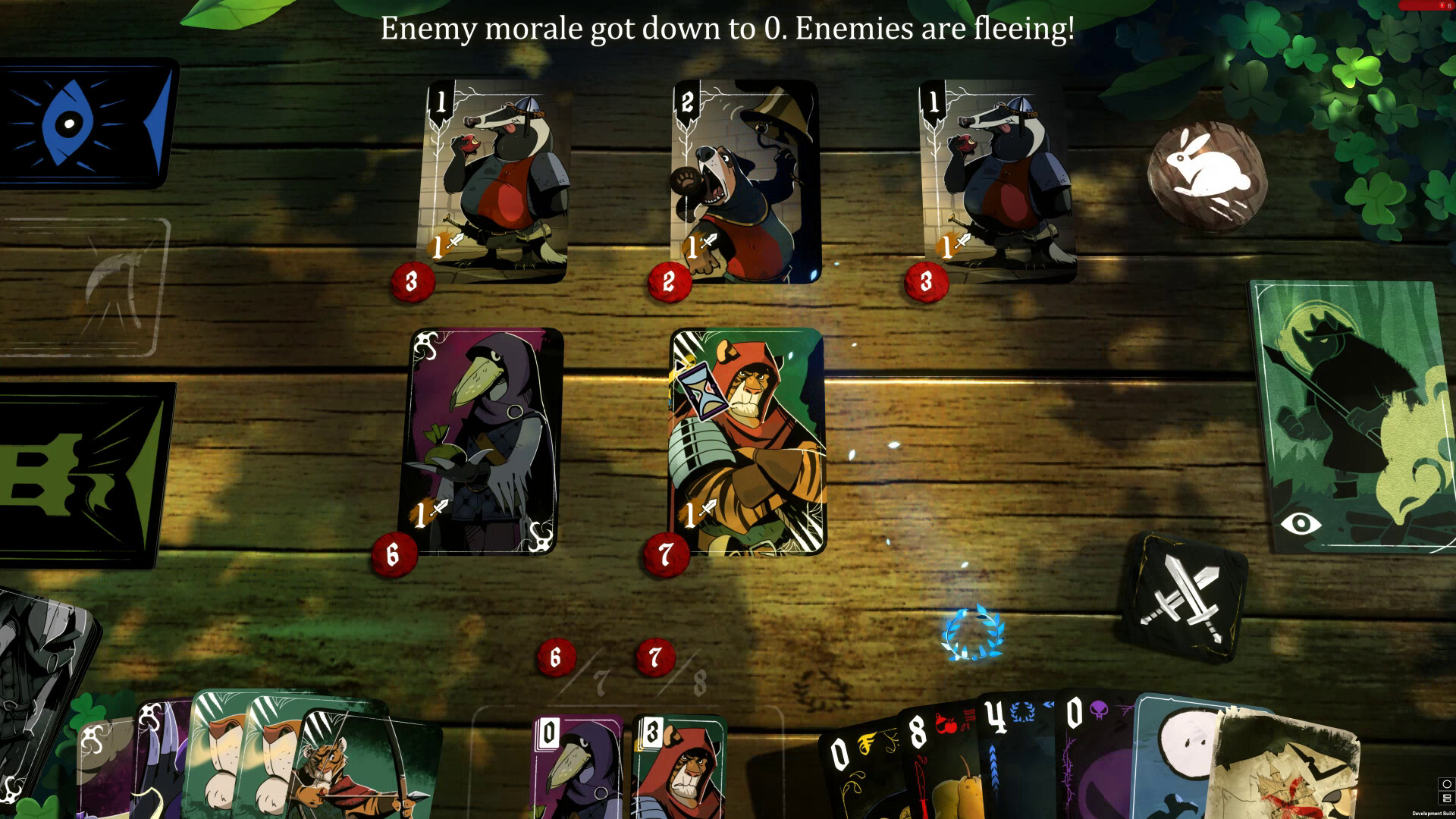 In some cases a fight is inevitable. That being said, more often than not, there are other ways to resolve conflicts. If you do engage in combat. Before you actually start duking it out. You can play cards to either reduce the enemy party's morale – reduce it to zero and the remaining troops will flee. To do this, you can use your fame and fortune to bribe enemies, or scare them off.
Each of your characters will also be able to play their own unique cards in battles and they can buff you in various ways like providing extra strength to attacks, or canceling the next enemy attack. There is quite a lot of variation in how you approach a fight and I found myself rarely fighting and choosing more to take enemies out via more peaceful methods.
A charming treat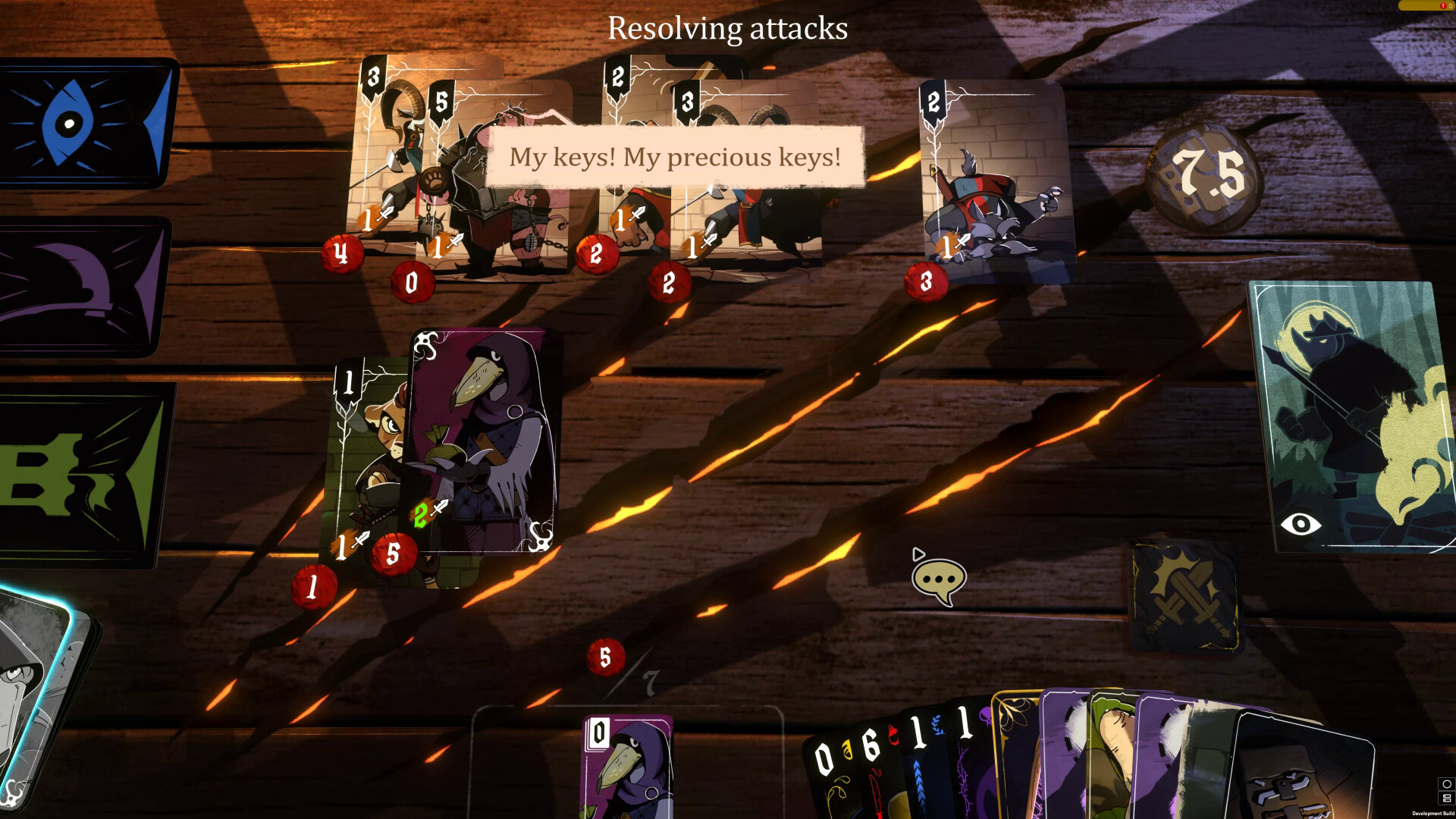 It's impossible not to notice the amazing art in Foretales. inspired by the likes of Disney's Robin Hood, Foretales is a beautiful-looking game. The character's cards are packed with vibrancy and personality. Furthermore, the locations are brimming with details bringing them to life. However, you may start to notice similar or the same cards popping up in different locations leading to a little bit of repetition. That being said, it's only a minor inconvenience.
It can be hard to feel immersed in a card game at times. But Foretales does a fantastic job of presenting you with a world full of life and interesting creatures within.
From the moment I first played Foretales during one of the Steam Next Fest events, I was drawn in and couldn't wait to see what more the world held. The choices you make during the story didn't really feel hugely impactful to me. There were some instances when I wanted to complete a certain mission to avoid a particular outcome (no spoilers obvs). However, most of the time I was happy to just go with the flow and not worry too much about the consequences. That's how I felt about much of the game. I really enjoyed exploring the locations, meeting the characters, and seeing how they played. But I wasn't really bothered if something went 'wrong'
Foretales is definitely a game I'd recommend especially if you're into physical card games.
-Will