Time for another check in on what we've been playing recently.
Temtem
Temtem seems to be going from strength to strength and as I slowly make my way through the content available more and more gets added. Last week saw another update which introduced player housing and some new areas in Kisiwa. That being said, I don't have enough money to buy a house in-game. Additionally, I'm not far enough through the story to visit the new locations either.
However, I'm still having a great time slowly progressing, catching new Temtem, and just generally enjoying some grinding. My next major challenge is taking on the Vumbi Dojo leader Musa. I've made one attempt so far, although I knew it would be futile. I need to spend a little bit of time leveling a few Temtem that will be better suited to the fight. Mainly ones that are good against Earth and Melee types.
It can be hard to level in certain places as you quickly out level the wild Temtem and there are no other trainers to battle. But there is one area that offers a decent challenge, and that's the Saipark on Deniz. This area has a weekly rotating of Temtem to catch with a much higher chance of finding Luma – the shiny version of Temtem. There is an entrance fee to pay if you want to catch them. But you can also just go in to fight. That's what I've been doing. Hopefully, I will be able to take on the Dojo leader soon and open up more of the Kisiwa island.
BPM: Bullets Per Minute
Rhythm games can be a rare thing, and rhythm based shooters are even rarer. But, BPM has taken on the challenge and has seemingly succeeded pretty well.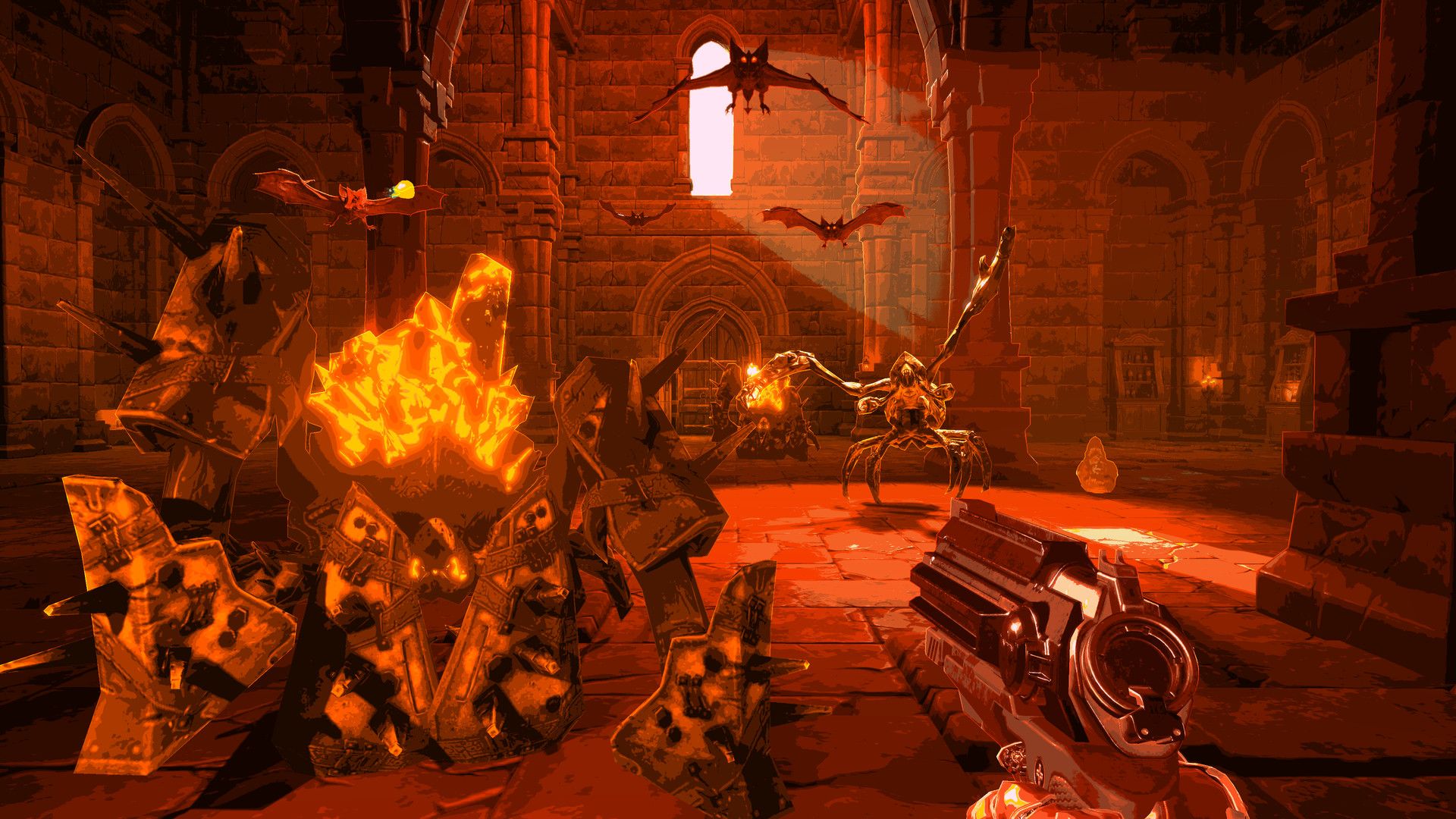 BPM: Bullets Per Minute is a rhythm-based rogue-like FPS where you take on randomised dungeons. You will battle your way through various rooms taking on different challenges all whilst timing almost everything to the beat of the music. Shots can be fired on the beat and offbeat, you can dash in time with the beat. Reloading your weapon will also need to be on time. It's a bit of a strange system to get used at first. Especially for someone like me who normally just spams the trigger pretty quickly. That being said, once you start to get the hang of it, it becomes kind of great. There is something super satisfying about hitting all your shots, then reloading and dashing away all within 8 beats of a bar. There is a large amount of skill involved at becoming great, but it's not too difficult to get decent.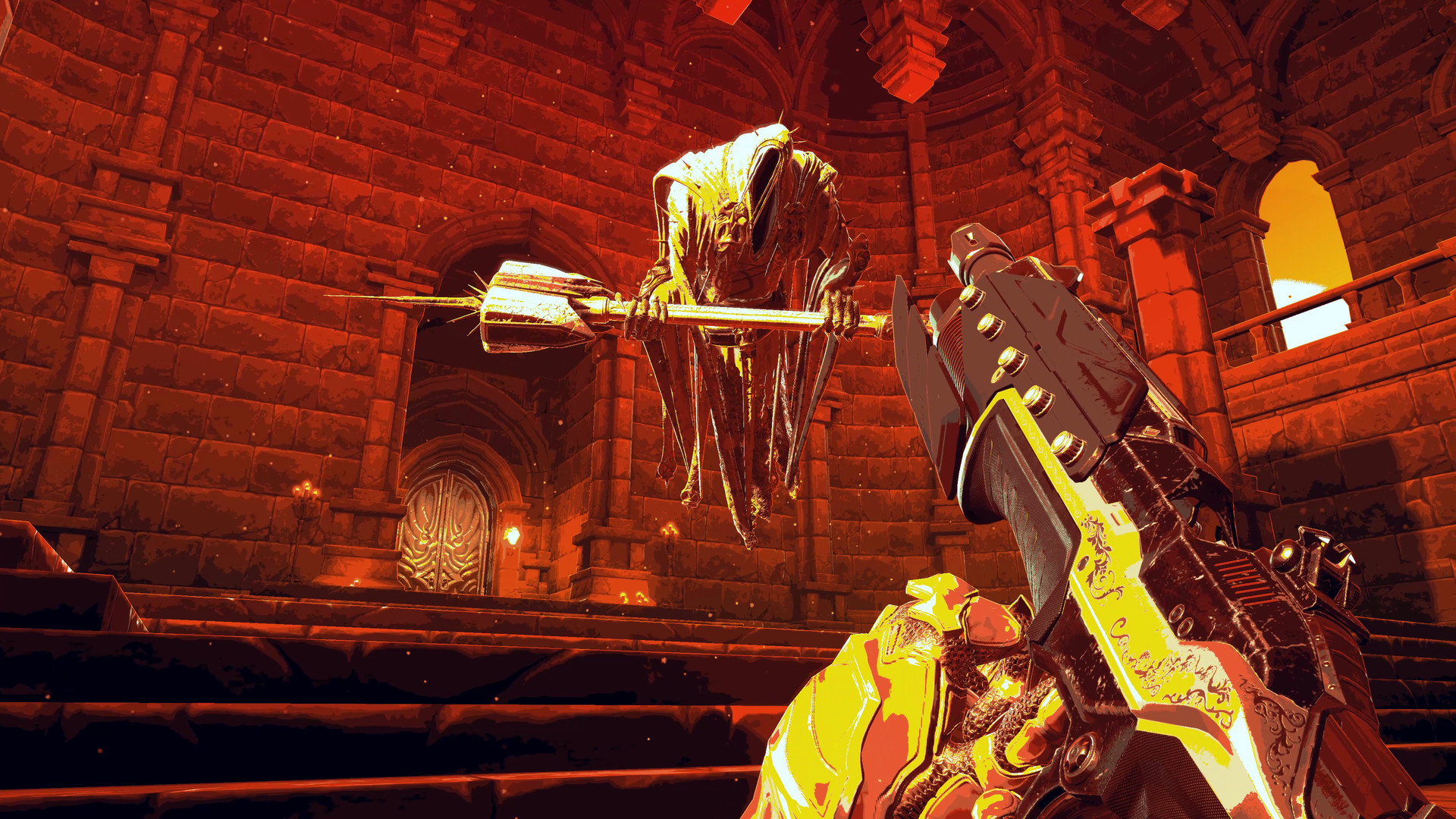 As you progress through the various stages you'll unlock different characters, new abilities, weapons and all sorts. There is a fair amount of depth to the game. But really, it's just fun shooting things in time with the excellent sound track.
-Will