When Temtem was first announced everyone initially jumped on the 'Pokemon killer' bandwagon, stating that it could take on the creature collecting and battling behemoth. Then when it was released many people were singing it's praises – myself included.
7 months down the line and we've just had a major update bringing in a new island, new Temtem to catch, and a load of new quests. Due to the recent update, I've jumped back in to playing and am now at around 35 hours played. Still with much more to do. With that in mind, I have to say that Temtem is the real deal.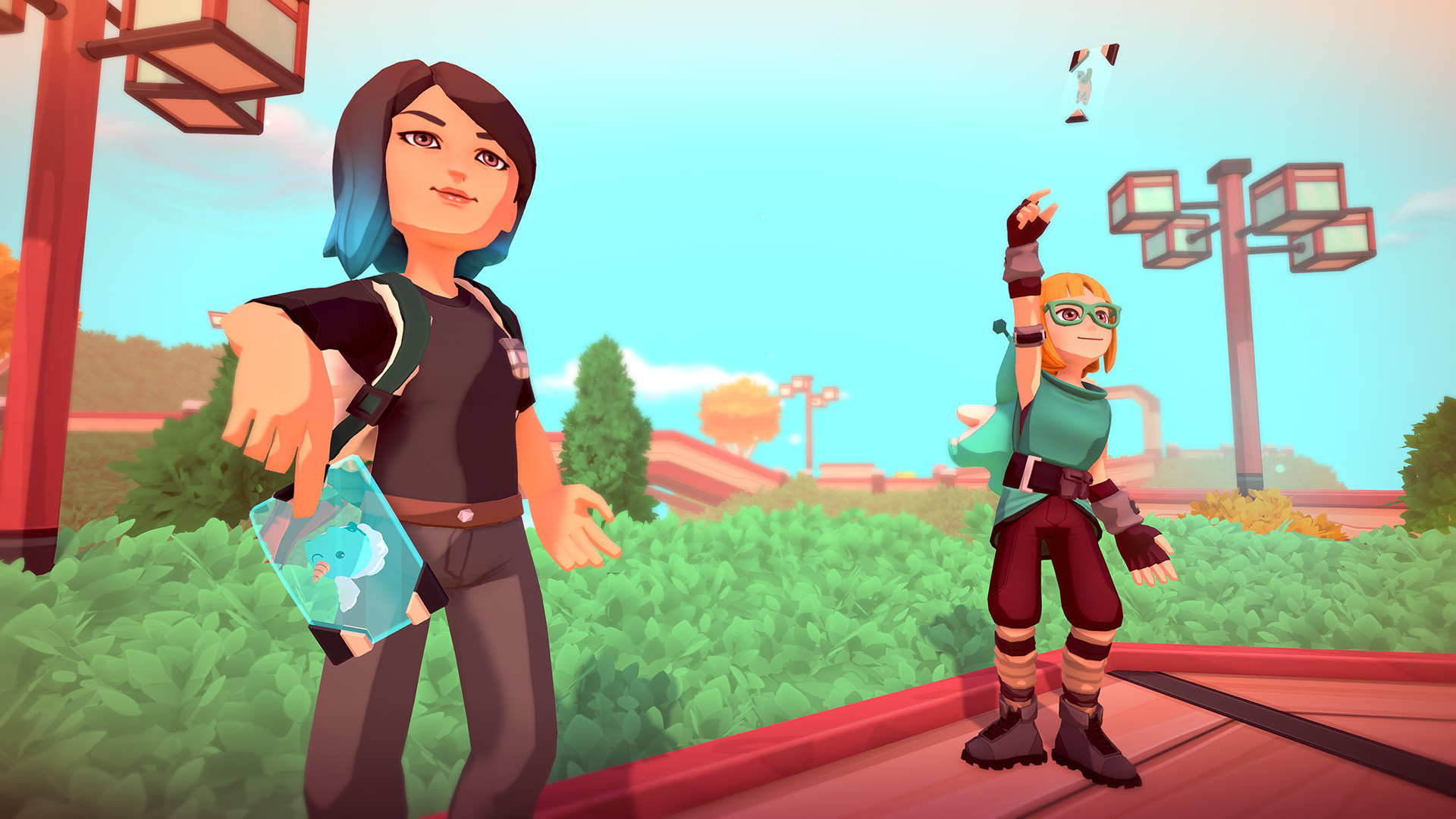 Got to catch them all
The heart of Temtem is about catching and battling with your creatures. Whether that be solely playing through the story, trying out PVP, or grinding to breed the perfect Temtem. I'd heard a few people saying that compared to Pokemon the Temtem lacked personality. Whilst I can understand where they were coming from with a few of the designs. It must be pointed out that Pokemon was accompanied by an animated series that created those personalities. There is no denying that some creatures lack the imagination of others, but the same could be said for both games. Personally, I've become attached to certain Temtem in my team and like to keep them around. When my starter – Crystle, evolved I felt a little sad because it was no longer the cute little pet that I'd developed.
My style of play has revolved around trying to catch one of every Temtem. And it has been an excellent journey so far. Additionally, breeding is also an area that I've dabbled with in order to beef up a few of my squad. That being said, I find it gets a little boring grinding for those perfect SV's.
The story is fun
The story wasn't really an area I was holding out much anticipation for. In all honestly, I expected it to be forgettable. However, I've actually quite enjoyed parts of it. There is a fun sense of humour to it where at times it pokes fun at itself. But there are also some engaging elements to it. I actually found myself really pushing through the story for quite some time because I was eager to progress. Part of that is also because I know there are good rewards that can unlock new areas to explore.
It's not a complex story full of twists and turns but it's still been enjoyable. There are also a number of side quests that you can engage with. They don't really add much if anything to the overall story. That being said, there are still some enjoyable mini-stories that play out. Sure, for the most part, the side quests amount to fetch quests of some kind, but some do offer decent rewards and are worth completing. Furthermore, they flow in a decent way meaning there isn't too much backtracking – although there is still some. However, if say you do need to backtrack to the first island for a quest, there is also the added bonus of an end game area being placed there. It, therefore, doesn't feel like a total waste of time. It helps to keep each the islands having some relevance.
Battles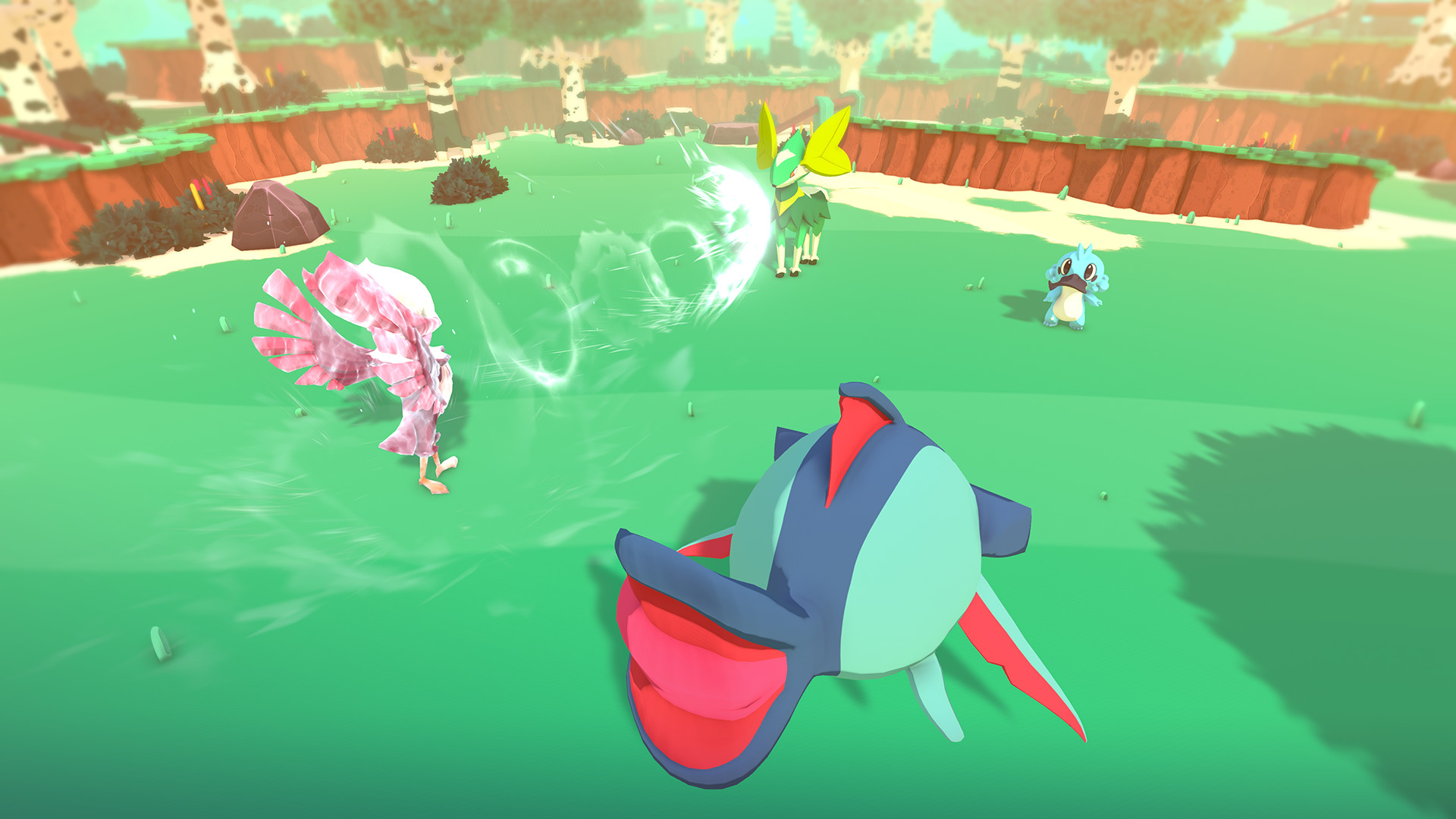 Let's be real, the fights are where we really want to see the game shine and they're great. The overall animations of each Temtem's moves are excellent. There is a wide variety of attacks all with expressive actions that are great to see in action. The battles are great fun and whilst for the most part if you're a similar level to your opponent you can win. You do have to make sure you pay attention to type match-ups and mismatches. You can be caught out and more importantly, quickly taken out if you field the wrong Temtem.
There are the addition of special items that you can equip to your Temtem too and these will provide bonuses like reduced damage against water types. Collecting these and giving them to the right Temtem can provide a real boost in combat.
Overall I've found the combat to be quite diverse. There have been multiple times where an entire change of team is needed to beat certain opponents. Keeping a diverse range of types at a similar level is an important area to keep an eye on. One size fits all is definitely something that won't work.
A contender
Pokemon has long reigned in the creature collecting/battling world and for good reason. There haven't been many titles like it that quite capture the same feeling. However, I fully believe that Temtem is a worthy opponent even whilst it's still in development. The world is fun to explore and full of variety. There is a wide range of Temtem to catch, evolve, breed and compete with.
You have to also remember that this game is still in early access. There are many more additions still to come to the game included the full roster of Temtem, new quests, end game activities and places to check out. All in all, Temtem is already a great game. If you're wanting something like Pokemon but don't have any Nintendo consoles, I'd definitely recommend it.
-Will